Project Indochina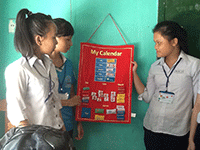 Project Indochina is a non-profit community development organisation that operates in Vietnam and Cambodia. A set of interactive materials has been hand delivered for the ACER Foundation by an Australian supporter to a small rural school in central Vietnam. The children being educated have little chance of education because they are poor, rural based or from an ethnic minority. The materials include activity materials and boxes of pencils organised by Dave O'Loughlin and Prue Anderson.
Tanzania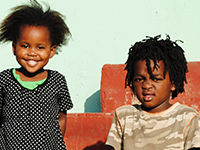 The ACER Foundation has provided early learning materials from ACER for a new library which has been built by Britain's Educational Model Organisation, which runs a community library and pre-school classes in the village of Arusha in Tanzania.
Fiji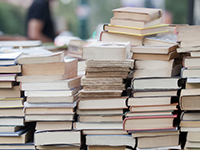 Literacy and numeracy materials from ACER Press have been delivered for the ACER Foundation to a Catholic Mission School in Viwa, Fiji.
India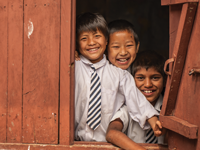 Following discussions with Ratna Dhamija at ACER India, the ACER Foundation is assisting students from disadvantaged areas of Delhi in non-government schools to have access to ACER asssessment instruments.
Kingdom of Lesotho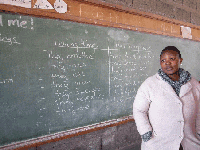 The ACER Foundation is committed to improving learning across the globe. In the Kingdom of Lesotho primary schools classrooms are not heated. There are no reading books in schools and class sizes vary and may have up to 198 students. The only food many children receive during the day is the maize meal and milk provided in schools through government funding. During weekends and holidays many children go hungry. The ACER Foundation is making a difference in this country by building a school library, providing heating in the school's classrooms and directly funding 33 orphan students to attend the school.
Malawi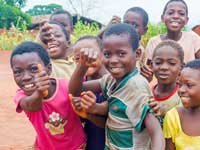 In Malawi, 90 per cent of pupils at Standard 3 cannot count and cannot read from left to right. The ACER Foundation has supported Dr Ian Lowe from the Mathematics Association of Victoria who aims to change the teaching of mathematics and publish mathematic books in Malawi. The Workshops and mathematics materials Dr Lowe has developed provide a new and effective approach to the teaching of mathematics in church-run primary schools in Malawi that were without access to professional development or textbooks.
Jakarta Uniform project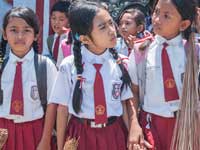 ACER has worked with the Interkultur organisation to provide school uniforms for children from Jakarta's poorest areas. To attend school in jakarta children require a number of different uniforms as well as a number of textbooks for study. Fourteen ACER staff contributed so that access to school is no longer prohibitive. The money raised covered the costs for all uniforms and textbooks, and purchasing and administration were managed jointly by ACER Jakarta and Interkultur, which liaised with the schools to ensure that students actively attend school