Friends of the Foundation
Become a Friend of the ACER Foundation to stay up to date with our projects and initiatives. It's free to join, and you'll receive the ACER Foundation newsletter as well as invitations to special events.
Become a Friend of the Foundation

News
Making a difference in Lesotho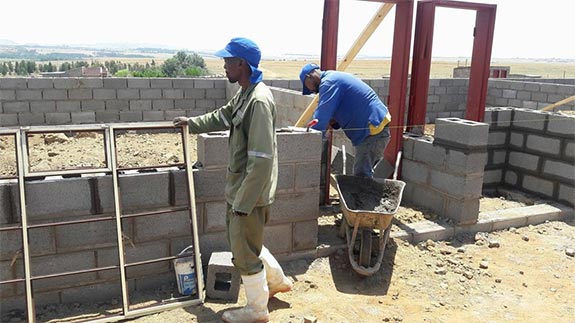 In the week starting the 23 October 2017 construction began on five classrooms for Mollele Primary School. Despite worries about the looming wet season the buildings have taken shape at a good pace. Photos received mid-November show the walls already well on their way.
Fundraising for school water tanks has begun and we would like thank the ACER staff who have contributed to 'Calories for a Cause', and those that have generously donated. We are still looking for additional funds - if you would like to contribute, please visit our donation page. Simply nominate 'Water tanks'.