ACER alumni are retired, volunteering or working in a whole range of educational areas including government, consulting, universities and schools.
If you are an ACER alumnus we would love to know what you are doing so please email your details to: alumni@acer.edu.au
Bridie Raban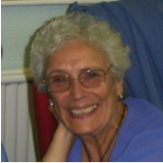 Bridie joined ACER as a Senior Research Fellow (Early Childhood Education) from the University of Melbourne where she was the chair of Early Childhood Studies. In 2012, Bridie was appointed as Visiting Professor of Education at the Hong Kong Baptist University. Bridie continues to act in an advisory and consultative capacity to the Victorian Department of Education and Early Childhood Development, as well as writing and presenting at conferences, and supporting the work of Reading Recovery teachers and tutors.
Anna Filippi

Anna worked at ACER as a Senior Research Fellow and Project Director in Assessment Services.
Currently she is in the Education Faculty at Monash University, Lecturing in TESOL and Language Education and is a Courses Leader in TESOL and Applied Linguistics for Language Teachers.
Michelle Anderson

Michelle was a Principal Research Fellow at ACER where she founded and led Tender Bridge™, a national social enterprise to improve the access to education-related funding for schools and LLEAP–Leading Learning in Education and Philanthropy, which investigates and documents models of philanthropic engagement in education.
She is currently Director of Interface2Consulting working with leaders across education, business, philanthropy, government and not-for-profits in the areas of strategy, research and development.
Lance Deveson

Lance Deveson joined ACER in 2007 as Library and Information Manager. Lance has had a varied career within education, managing similar units for the Curriculum Corporation, now Education Services Australia, Victorian Government and CSIRO, and managed the re-settled State Revenue Office in Ballarat. He began his career as a teacher then teacher librarian in Victoria. Lance is a teacher by training but a motorcyclist at heart. Since retiring from ACER, Lance provides motorcycle training at Sandown racecourse. He also volunteers at local schools in the eastern suburbs through his membership of Rotary International, where he was awarded the highest award in Rotary, a Paul Harris Fellowship, for this work over a number of years. He also mentors young librarians.
Kerry-Anne Hoad

Kerry-Anne Hoad joined ACER in 2001 and over the next 11 years was the founding Director of the ACER Institute and the ACER International Institute. Prior to joining ACER Kerry-Anne worked in early childhood education, disability education, school education, vocational education and higher education in Australia and the United Kingdom. In 2012 she took up the role of global Head of Education Innovation with the British Council in London. providing leadership in global strategic innovation across all education sectors of Skills, Higher Education, School Education, Science and Research as well as providing strategic leadership to the British Council Services for International Education Marketing and the Education UK website. Kerry-Anne is currently Director of Research with the International Education Association of Australia based in Melbourne.