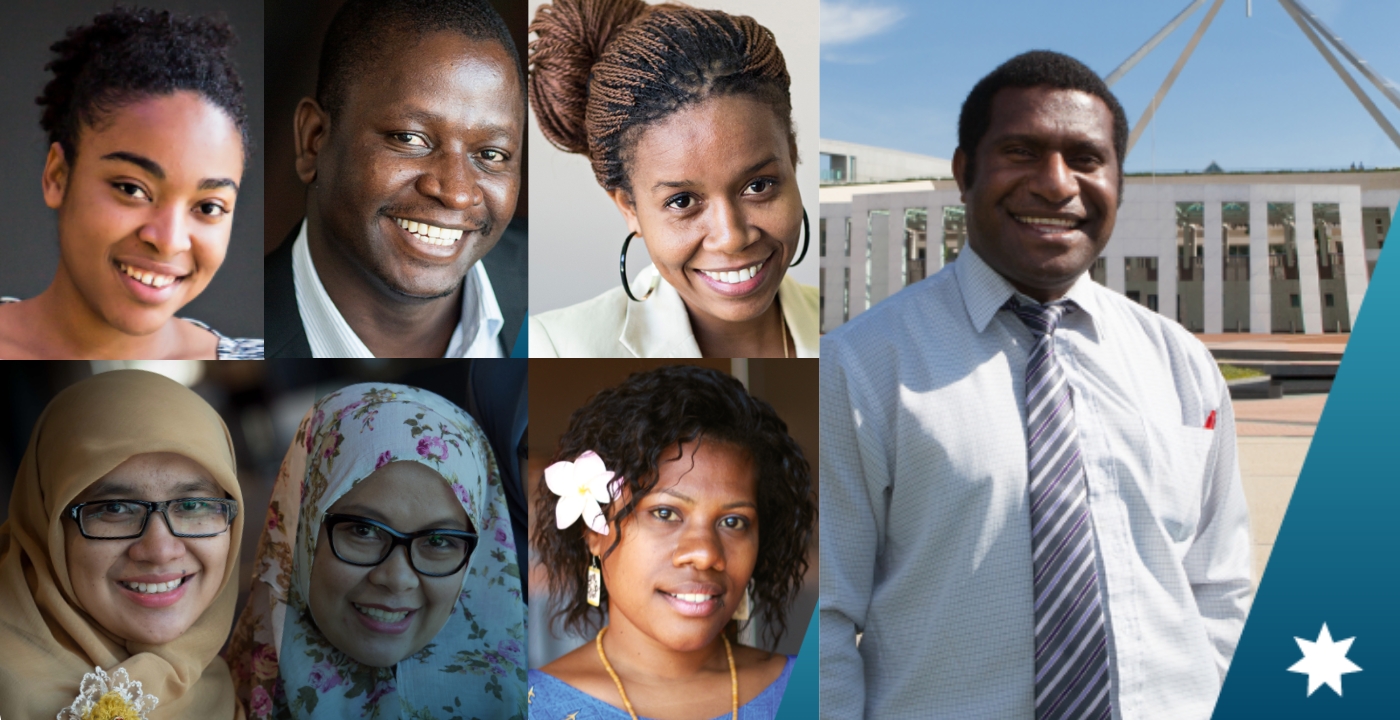 Australia Awards alumni now making a difference in their home countries and beyond. - Australia Awards: Department of Foreign Affairs and Trade
Australia Awards students active at home and as global citizens
ACER news
25 Sep 2023
6 minute read
More than 75% of people who studied in Australia under the Australia Awards Scholarships program have been able to contribute to national, regional or global development after returning home.
The positive findings are among many in a new report by the Australia Awards Global Tracer Facility – a research project developed and run by the Australian Council for Educational Research (ACER).
Funded by the Australian Department of Foreign Affairs and Trade (DFAT), one role of the Facility is to evaluate if and how the Australia Awards are supporting partner countries to achieve their sustainable development goals, and mutually beneficial relationships with Australia.
The report - Australia Awards Alumni Global Tracer 2022 – analyses the survey responses of 5,116 people from 108 countries who studied in Australia as part of their award between the 1990s and 2010s.
It found that they have been involved in improving environments and relationships in their workplaces, communities and beyond, including in the areas of government planning and policy, development projects, research and innovation, social justice and human rights.
In relation to the United Nations Sustainable Development Goals, more than half indicated making a difference in quality education (Goal 4) and around half had contributed to Gender Equality (Goal 5) and to Good Health and Wellbeing (Goal 3).
With ACER gathering data since 2016, the Facility now has 7 years of research and alumni feedback with which to assess the ongoing impact and benefit that Australian higher education programs may be yielding around the world.
The 2022 report, published this month, covers alumni from East Asia (2,523), South West Asia and Mongolia (996), Sub-Saharan Africa (884), Papua New Guinea (240) and Pacific Island countries (213).
They make up 24% of the total alumni cohort of 47,826 but are considered representative of the whole, with almost even numbers of men and women, and around 3.4% identifying as having a disability.
Alumni involved in the research studied a broad range of disciplines in Australia, including agriculture, environmental and related studies, health, education, engineering, information technology, society and culture, management and commerce and creative arts.
At the time of the survey (between late 2022 and early 2023), participants were aged between 25 and older than 60, with 29% between 40 and 44.
The report shows:
Most alumni said they had been able to contribute positively as a result of their award – in workplaces (96.8%), local communities (88.6%), to a national development (87.6%), and internationally (75.9%).
More than a third gave an example of a contribution that involved educating others, even if education was not their core role.
27% reported having leadership roles in their community, including 17.4% in health or welfare related jobs, 13.1% in a cultural organisation and 10.6% in an educational role.
91% are employed, with 79.2% working full time and 46% of these in public or government roles.
Of those working in schools, vocational education and universities, 99% said they had passed their new knowledge on to their students.
This highlights 'the power that these particular alumni have in helping to transfer this knowledge to the next generation in their country', the report notes.
Examples of work alumni have been involved in since returning to their countries include helping to integrate environmental issues in the industrial development of Nepal, helping to frame Sustainable Development Goal 4 (on education) for Bangladesh, supporting a Philippines province in its vision to develop Agri Tourism and responding strategically to HIV/AIDS in Cambodia.
An alum from Vanuatu now working within the United Nations system, told the survey that the Award 'key concepts of sustainability, social impact and seeking to make … positive change in people's lives' were providing a good foundation for decision-making.
The report also captures, for the first time, alumni reflections on adapting back to life in their home countries after returning from up to 2 years in Australia, and makes suggestions for targeted support.
More than a quarter of all alumni had participated in formal reintegration programs (predominantly run by the Australia Awards program, Australian embassies of high commissions), with one in 5 of these continuing in an initiative for 2 years or more after returning home.
Alumni in regions where the Australia Awards have a large presence – such as Pacific Island countries and East Asia – said they found adjusting relatively easy. Conversely, those from the regions where the Awards have a small presence – such as North Africa and the Middle East – found it extremely difficult.
Overall, women experienced more challenges with reintegration than men (20.2% compared to 15.2%).
'Results show the support from family, community and workplace were deemed the most significant factors by alumni, and that the fact that they were able to use their newly acquired skills to contribute to their community and find work were also important in helping their return,' the report says.
Read the full report