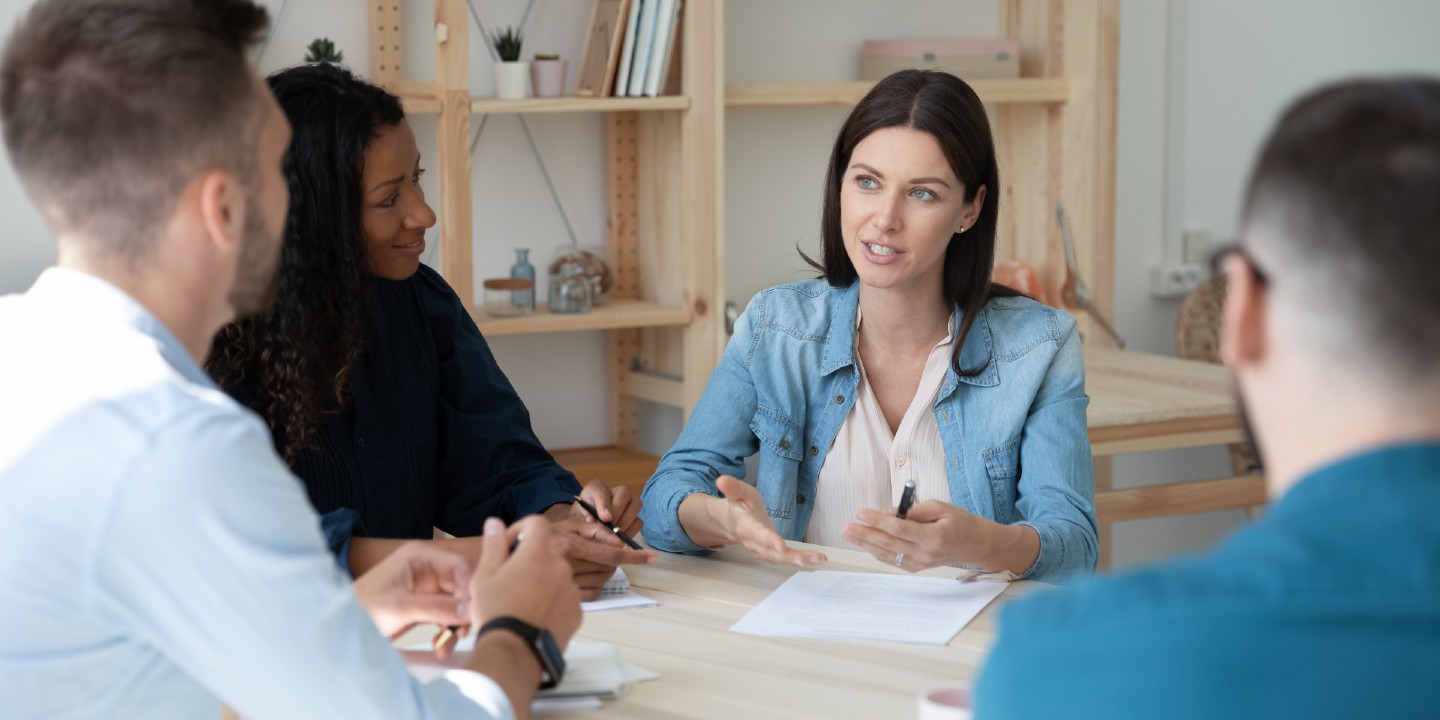 (c) Shutterstock / Fizkes
Teachers talk: revealing the lexicon of maths teaching
ACER news
21 Dec 2021
3 minute read
A new book co-edited by ACER Principal Research Fellow Dr Hilary Hollingsworth explores the language used in mathematics classrooms around the world.
Language is central to successful learning across domains, and each domain has a unique professional vocabulary that shapes the way teachers teach and reflect on their practice. Is the vocabulary used in a particular learning area consistent in classrooms around the world or do culture, history and linguistics influence local variations?
Teachers Talking about their Classrooms: Learning from the Professional Lexicons of Mathematics Teachers around the World, edited by Carmel Mesiti, Michèle Artigue, Hilary Hollingsworth, Yiming Gao and David Clarke (Routledge, 2022), offers unique insights into mathematics teaching practice around the world. It is a result of the International Classroom Lexicon Project, which documented the professional vocabulary of middle-school mathematics teachers in 10 nations.
The book describes the mathematics lexicon of teachers in Australia, Chile, China, the Czech Republic, Finland, France, Germany, Japan, Korea and the United States, and explores the characteristics, structures and distinctive features of each.
Speaking at the book's launch event on Monday 13 December, Dr Hollingsworth said the number of terms in the lexicons of the participating countries range from 57 in the Czech Republic to 123 in China.
The event, available on YouTube, featured a lecture by co-editor and Melbourne Graduate School of Education Research Fellow Carmel Mesiti, followed by a panel discussion with the book's editors.
In the book's foreword, Professor Anna Sfard from the University of Haifa, Israel, questions the often-held belief that mathematics is a universal language. Professor Sfard says the International Classroom Lexicon Project provides a really rich source of insight into pedagogy, revealing similarities and differences in our understanding of mathematics teaching and learning.
Dr Hollingsworth said the book enables readers to think about how the lexicons in other countries can inform our own practise as teachers and educators.
The book contains two chapters for each of the ten participating countries. The first chapter for each country describes the process of development and refinement of their particular lexicon. The second chapter for each country presents each of the terms in the lexicon in both the original language and the English translation, together with accompanying descriptions and classroom examples.
Dr Hollingsworth co-authored the chapters on the Australian lexicon.