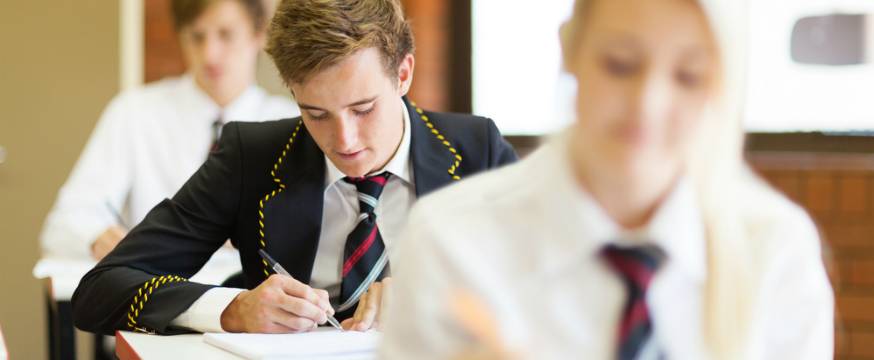 Trusting teacher judgements
Research
26 Nov 2014
2 minute read
A review of senior secondary assessment and tertiary entrance practices has found that teachers have an important role to play in assessing student knowledge, understanding and skills at the end of Year 12.
Trusting teacher judgements
ACER Chief Executive, Professor Geoff Masters AO, has expressed confidence in teachers' ability to make sound judgements of students' Year 12 achievement.
Writing in Teacher Magazine about the recent ACER-led review of senior assessment and tertiary entrance practices for the Queensland Government, Professor Masters explains that the review began by recognising that subject syllabuses identify different kinds of learning which are best assessed in different ways.
According to Professor Masters, classroom teachers are in the best position to evaluate students' abilities to collect, analyse and interpret relevant information through direct observations over a period of time, while students' factual and procedural knowledge in a subject usually can be assessed fairly and accurately by administering a well-designed test.
The Queensland review recommends that, for most subjects, four assessment activities are sufficient to provide adequate coverage of the syllabus objectives. The review recommends that, in each subject, one external assessment be set and marked by the Queensland Curriculum and Assessment Authority (QCAA). The remaining three assessment activities would be designed and marked by teachers in line with broad specifications and marking schemes set by the QCAA, and would be subject to pre- and post-assessment moderation to ensure comparability of tasks and judgements.
Importantly, teachers' judgement would be given equal weighting to the external assessment, with each of the three school assessments contributing 10 marks, and the external assessment 30 marks, toward a final subject result out of 60.
'Our recommendations are designed to support teachers to make reliable assessments of particular aspects of learning and achievement that can be compared across schools and used directly in the calculation of students' subject results and thus tertiary admissions ranks,' Professor Masters writes.
'This is an ambitious proposal. It places a higher level of trust and confidence in teachers' judgements and requires the redesign and strengthening of Queensland's system of school-based assessment.'
Read the full article:
'Assessing end-of-school attainment', written by Geoff Masters and published in Teacher Magazine, is available at < teacher.acer.edu.au/geoff-masters >