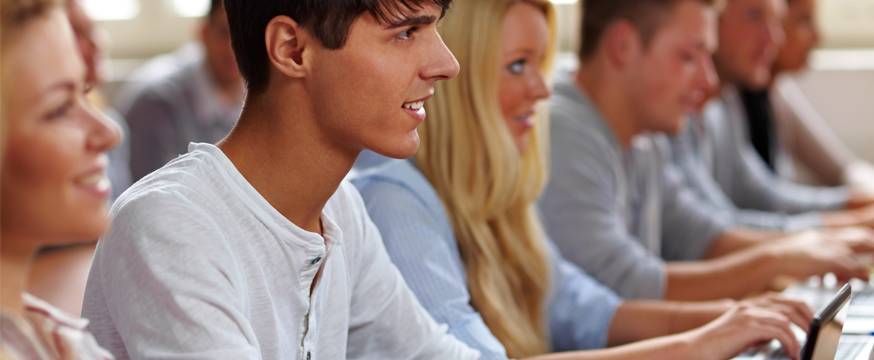 World first in higher education
Research
4 Sep 2012
2 minute read
Fieldwork in the OECD Assessment of Higher Education Learning Outcomes (AHELO) Feasibility Study is now complete. This is a major achievement, as it is the first time that international testing on this scale has been undertaken in higher education.
ACER is leading a consortium of organisations implementing AHELO, which has coordinated the fieldwork across 17 countries and more than 200 higher education institutions. This has required a management approach which balances rigour and flexibility.
AHELO fieldwork has been large in scale and complex in scope. Participating countries represent all the regions of the world and more than 23 000 students have taken a test in civil engineering, economics or generic skills. All testing has been administered online in one of ten languages and alphabets, including Arabic, Korean, Japanese and Russian.
AHELO seeks to provide institutions and ministries with internationally benchmarked data on the performance of a cohort of their students. AHELO does not provide individual student scores and is not intended to replace traditional methods of university assessment. To generate the institution-level estimates, each student completes a selection of test items from a test library. This enables a large amount of test material to be used within one student cohort while minimising the amount of time required of each participant.
In addition to taking a test, all participating students completed a short background questionnaire. Contextual information has also been gathered from almost 5000 teaching staff and representatives of all participating institutions. Together, the data detail the conditions in which students in different institutions study; information that can be used to interpret the test performance of students.
Beyond testing, two other important aspects of AHELO are sampling students and teaching staff, and scoring constructed response tasks. Again, this is the first time that either endeavour has been attempted internationally in the higher education sector on this scale. For both sampling and scoring, a combination of face-to-face training, detailed manuals and ongoing support ensures that they are conducted to high standards and consistency across countries.
ACER has commenced analysis and the task of reporting on all aspects of the feasibility study. The final report will be delivered to the OECD in December 2012, with a conference scheduled for March 2013.
AHELO is led by ACER Higher Education Research Director, Associate Professor Hamish Coates, and is managed by ACER Senior Research Fellow Dr Sarah Richardson.
Find out more:
Further information about AHELO is available from <www.oecd.org/edu/ahelo> and <www.acer.edu.au/aheloau>