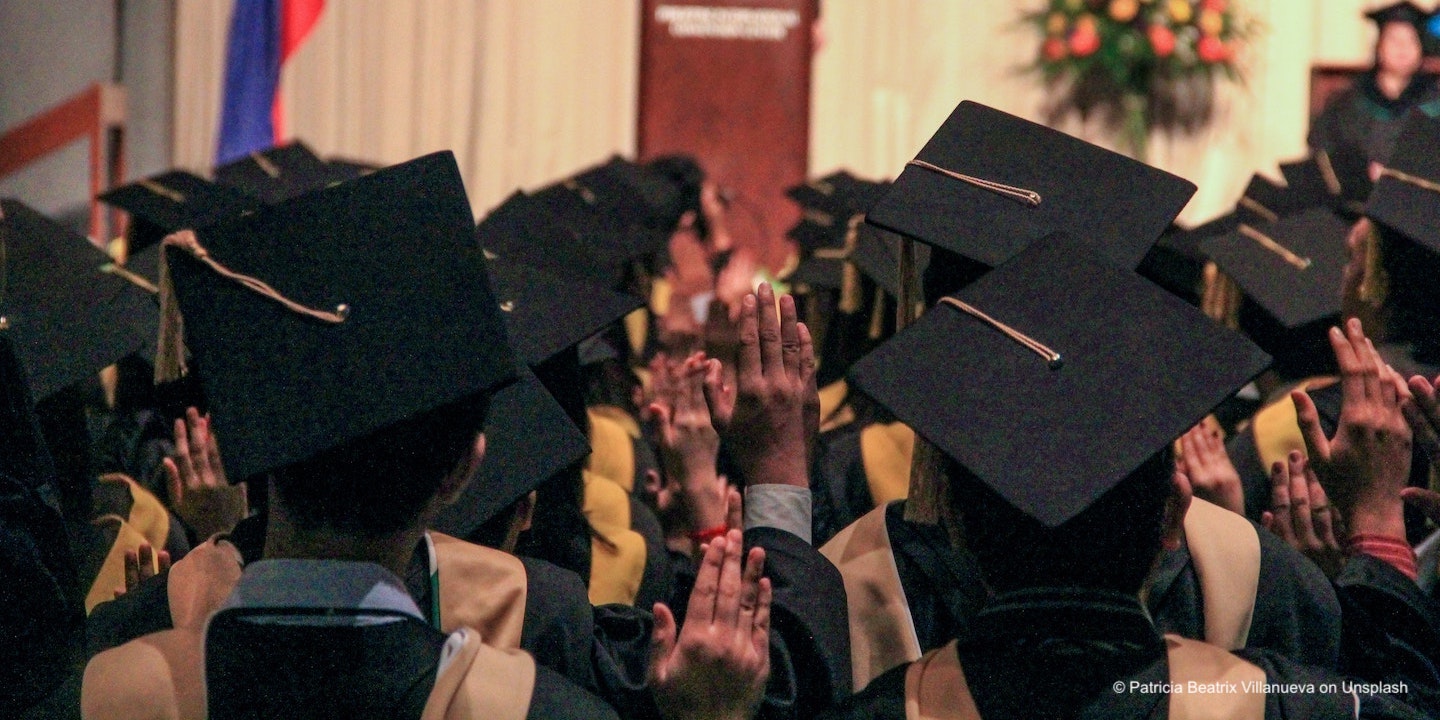 Homework for universities: Employability for future generations
ACER news
10 Aug 2021
5 minute read
With the amount of investment needed to graduate from higher education, it is unsurprisingly anticipated to provide substantial returns.
The Central Bureau of Statistics (BPS) revealed that in 2021, 6.90 per cent of university graduates were unemployed. This figure was higher than the country's overall unemployment rate, which was 6.26 per cent. Unemployment among university graduates is not isolated to Indonesia. Last year, the New Straits Times reported a disproportionate increase in Malaysia's number of higher education graduates against the minimal chance of getting a job upon graduation. With the amount of investment needed to graduate from university, it is not surprising that people expect substantial returns, and the employability of graduates becomes a focal point.
In responding to this urgency, higher education institutions (HEIs) can utilize tracer study, an accreditation instrument that measures HEIs' quality by surveying what their graduates do upon graduation. Tracer study provides feedback to HEIs within two to three years, allowing them to observe if they have been providing the right skills and knowledge to their students. It also signals to relevant stakeholders that the HEI is attempting to improve and respond to their needs.
Tracer study's importance is highlighted in ACER Indonesia's contribution to the country's Higher Education Investment Plan (HEIP), created as part of the Technical Assistance to Asian Development Bank's Advanced Knowledge and Skills for Sustainable Development in Indonesia (ADB AKSI) project. It was also highlighted in the project's series of best practice workshops. In one of them, Ahmad Syafiq, PhD, of the Directorate of Career Development and Alumni Relations at the University of Indonesia, indicated how little attention had been given to the aftermath of graduating from higher education. He pointed to how evaluation and assessment were critical to assure the relevance of HEIs, and that tracer study must be conducted to provide valid scientific information about HEIs' learning outcomes.
The importance of tracer study also aligns with the Indonesian government's recent policy. With the release of the Kampus Merdeka programme; the Ministry of Education, Culture, Research and Technology (MoECRT) provides freedom to well-accredited universities to open new study programmes that have secured an agreement with four types of organisations. Three of the organisations revolve around the employability of graduates, namely world-class companies, international not-for-profit organisations, and state or provincial-owned companies. The agreement needs to include 'real' cooperation, including internship opportunities and a recruitment plan for graduates. In lieu of the programme, the Minister of Education, Culture, Research and Technology, Nadiem Makarim, said 'Tracer study is obligatory and has to be conducted annually. Any HEI must ensure this is implemented'.
Indonesia is again not alone. Malaysia's Ministry of Education has put graduate employability as one of their main agendas. Beyond Southeast Asia, the European Commission has initiated a one-off pilot survey of recent graduates in eight European countries, practically a tracer study. This survey aims to address the risk of graduates being unemployed or in a lower skilled job due to lack of relevant and quality education obtained during higher education. Together with the International Labour Organization (ILO), two other European bodies even devised a handbook to serve as a guideline in carrying out tracer studies, complete with an example (minimum version of specimen questionnaire) of their graduate survey — their preferred term for tracer study. While admitting the complexity of matching skills with industry needs in today's rapidly changing markets and economies, it is always important for stakeholders to anticipate the large skill gaps in the job seeking process.
We must be constantly reminded that learning outcomes are measured through graduates. They are the key evaluators of the universities' quality of education. Tracer study serves as the main data source for universities' development. It is vital in securing universities' relevance moving forward.
--
This article was co-authored by Ajeng Lesmini, Senior Project Officer – Corporate Communication at ACER Indonesia, and Sherine Hassan, External Consultant – Research at ACER Indonesia. The ADB AKSI Technical Assistance will conclude at the end of September 2021. Policy briefs and a full report on the project will be available later on this page: https://www.acer.org/id/research/our-projects