The ACER Foundation supports staff to develop solutions that address educational disadvantage in the community and has funded several projects through the ACER Foundation Innovation Fellowships.
Developing an app for early years learners in remote settings
The development of an educational app for Aboriginal early learners was tailored specifically to meet the needs of disadvantaged pre-schoolers in the Kimberley region of Western Australia, particularly those who speak English as a second language.
The app was designed to enable users to measure the listening and speaking skills of young learners, recognising the significance of the oral tradition in Indigenous cultures, and oral language as the foundation for the development of literacy skills and a strong indicator of later reading, writing and overall academic achievement.
Building and maintaining community based researchers
This project is a capacity building pilot program developing a team of Aboriginal and Torres Strait Islander (ATSI) researchers and research assistants in key communities around Australia. ACER has identified, trained and developed ATSI researchers and research assistants. Those researchers and research assistants identified were 'buddied-up' with a mentor who supports them and stays in contact with them.
The purpose of this approach is to have trained local ATSI researchers and research assistants, able and ready to work in the field. Such an approach supports research being undertaken about, with and by Indigenous education researchers, and provides a strategy for not overloading specific Indigenous communities.
Supporting refugee students from Africa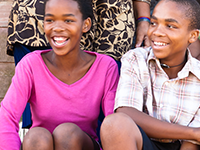 This is a best-practice teaching and learning model for refugee students, particularly students from Africa, which aims to support those who have suffered severely interrupted schooling or have little or no experience of school. The combined effects of low or no literacy in a first or a second language, little or no schooling and trauma, mean that the process of settling into schooling and learning can be challenging for refugee students.
Research indicates there is a lack of appropriate educational and other specialised support targeted to assist the acculturation, integration and school success of refugees. To address that, and the varying cultural and educational needs of refugees from different parts of Africa, this project is identifying African refugee students' schooling experiences, needs and barriers, and the lessons we can learn from these in order to build support systems for students. It is anticipated that the model will include mentoring of African refugee high school students by African refugee university students.
Innovation Fellowships provide up to $50 000, including staff time, to develop a research-based concept and detailed action plan focused on addressing educational disadvantage. The funding is provided to develop the concept and its practical implementation.