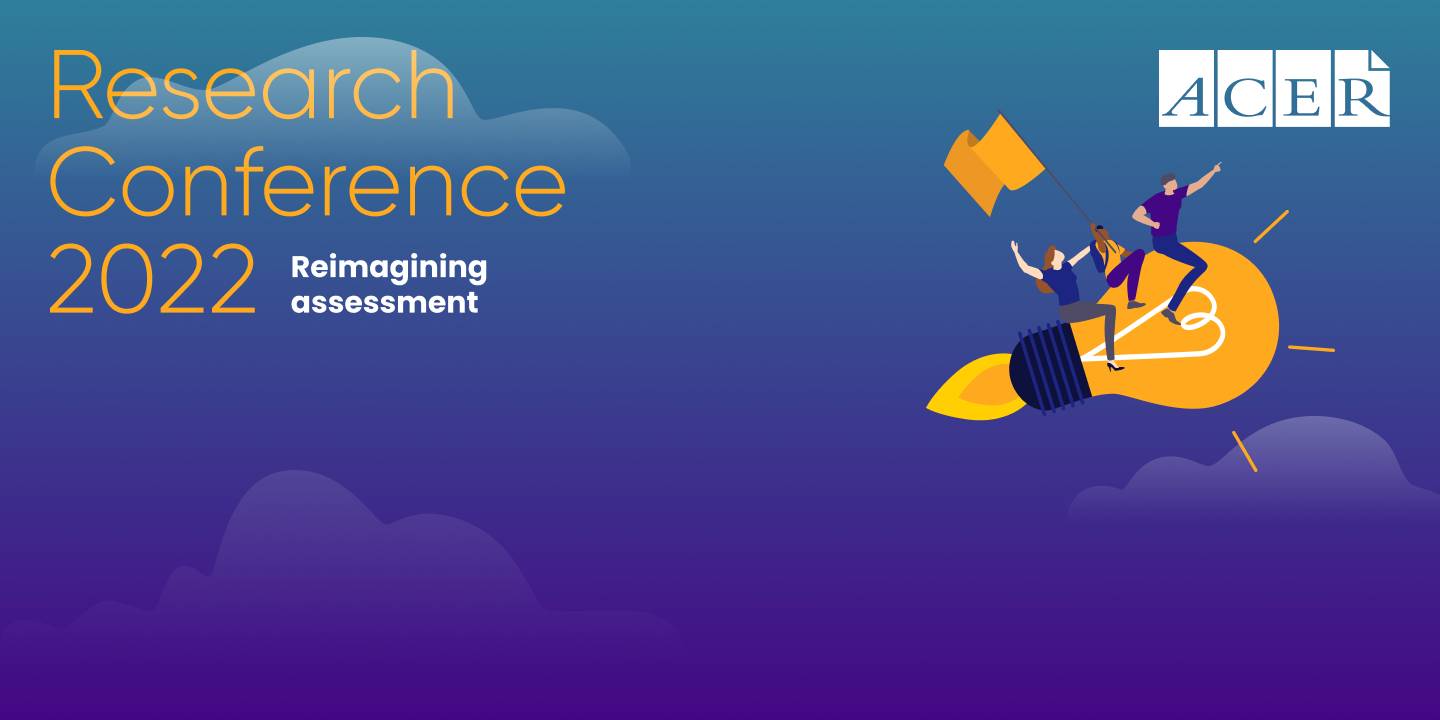 Assessing our students - are we asking the right questions?
Media release
7 Aug 2022
4 minute read
It is a little more than 100 years since multiple choice testing was first used, on new recruits in the US army. Testing has changed but, with technology transforming what we learn and how we teach it, are assessment methods still fit for purpose?
Attendees at ACER's Research Conference 2022 will hear from experts and practitioners on what is possible when assessment is reimagined. Global leaders in education will explore how to make assessment work for learners and learning in a rapidly changing world.
The digital learning app Kahoot was one of the big winners of learning from home around the world. Louisa Rosenheck from Kahoot! and Dr YJ Kim from the University of Wisconsin-Madison will talk about how learning is becoming more playful and student-centred, and how assessment has not kept up. They will present examples of embedded assessment tools and game-based assessments to illustrate how playful assessment can look in practice.
Dr Sandy Heldsinger and Dr Stephen Humphry will share their research into the assessment of writing, and how this has led to the development of an innovative assessment process that provides the advantages of scoring guides, comparative judgements and automated marking, with few of the disadvantages.
Emeritus Professor Richard Kimbell, Goldsmiths, University of London will discuss why teachers should have access to, and familiarity with, work from a national sample of schools, not just their own classroom to make it easier to benchmark.
ACER's CEO, Professor Geoff Masters, will deliver the conference's opening keynote address. Speaking ahead of the conference, he said the focus of assessment needed to be changed - from judging and grading to monitoring. This would establish where learners were in their long-term learning progress and evaluate their growth over time. Monitoring provided quality information to promote further learning, particularly for the learners themselves, he said. "Shifting the focus from judging and grading to monitoring would be a significant change in assessment practice with the potential to better support successful learning," Professor Masters said.
Other speakers at ACER's annual conference will include:
Dr Diane DeBacker, University of Kansas
Associate Professor Lenore Adie, Australian Catholic University
Dr Bakir Haryanto and Dr Urip Purwano, ACER Indonesia
Mary-Ruth Mendel, Australian Literacy and Numeracy Foundation
Dr Carly Steele, Curtin University
Research Conference 2022 will take place online, from Monday 22 to Thursday 25 August.