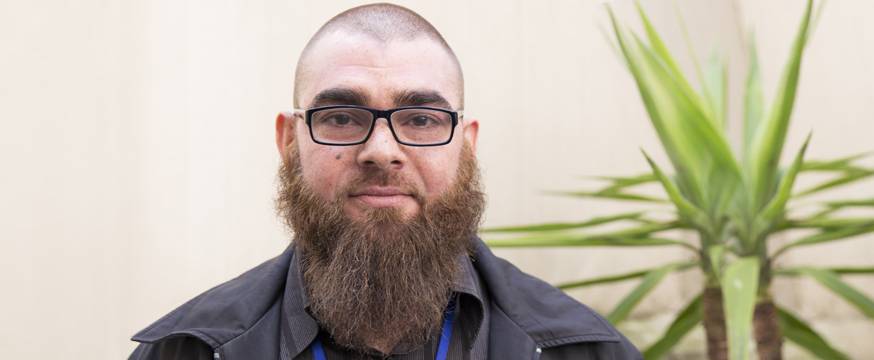 Engaging Indigenous education
Research
21 Jan 2016
6 minute read
Troy Meston, who hails from the Gamilleroi/Yuwaalaraay people of north-western New South Wales, contributes to the research and development activities of ACER as an Indigenous Graduate Research Fellow.
Troy, who has lived in Melbourne, Launceston, Perth and now south-east Queensland, is also a doctoral candidate, currently writing a thesis exploring the Aboriginal meaning of water and Indigenous research methodology.
After completing a Bachelor of Education, Troy was recruited by the Indigenous Sport Unit of the Australian Sports Commission to consult with Indigenous groups across Australia and help develop the Yulunga Indigenous games resource.
Nearly 10 years on, this resource is now used in 10 000 schools as well as in pre-service physical education programs. Troy was also engaged by the Disability Support Unit of the Australian Institute of Sport to develop an Indigenous version of the Sports Ability initiative, interweaving Indigenous games into the school-based Paralympic program designed for children of all abilities.
Troy recently joined ACER's Indigenous Graduate Program, where he is using his experience in Indigenous education to help design and construct survey and assessment instruments, implement data collection and analysis, and contribute to reports.
Despite his achievements, Troy's path to a career in education has been tumultuous, although he describes his experiences as 'no different to those of many Indigenous kids'.
'While growing up, school, homework and the benefits and outcomes of education were not known to me or to those in my family,' Troy says.
'My mum had me at 17 years old and knew little about raising a child, therefore much of my development happened autonomously and at a very young age I was the man of the house.'
By his early teens, Troy was dealing with the impact of his family's struggles with disability, alcohol and drug abuse, violence and depression.
Troy spent the majority of his adolescence outside the house and became embroiled with gang associations, which involved territorial fighting, police harassment and a drug-based culture.
Consequently, Troy had little tolerance for the discipline-based mandates offered by authoritarian teachers, which led to clashes, truancy and disengagement from the schooling process.
'The dichotomy between home and school was hard to rationalise in terms of the discipline, teacher attitudes and a curriculum that had no relevance to my life at that time. None of my teachers linked classroom-based knowledge to my future and I could see no relevance in what I was learning and where my life was heading,' Troy says.
Troy admits that he stayed on at school for the security of his peer group who, at that time, substituted for family. The group passed school by stealing exams from teachers and working with the dux of school to generate answers.
After graduating, Troy was accepted into Justice Studies at Queensland University of Technology but dropped out in the first week after being asked to write an annotated biography – a task he fundamentally didn't understand.
'It was at this point that the gaps in my knowledge became apparent to me, so I quit and became heavily involved in my life outside of education,' Troy says.
'The last lines of Malcolm X's autobiography came to hold personal relevance for me, where he states, "only the mistakes have been mine", Troy says.
'I pondered this for hours and knew that only I could change my life, so I reasoned to go back to university. Two of my school friends had enrolled in physical education degrees, so based on that I chose the education path and re-enrolled.'
The other incident that forced a change in Troy's life was losing one of his school friends to a heroin overdose.
'As a 20-year-old standing beside my friend's grave, my own mortality came crashing into my consciousness for the first time,' Troy says.
'This new-found awareness projected me upon a path of searching and investigation and, as a result, a few years later I accepted the Islamic faith and completed my pilgrimage to Mecca and Medina and came back a new man, with a new-found structure and capacity to build instead of destroy.'
This capacity allowed Troy to progress in higher education, and be able to give back to the community through both teaching and research.
'I have seen the difference education can make to a life, as I am the first person in my immediate family to complete my junior and senior levels of schooling, the first to attend university, complete a bachelor degree, a masters and now undertake a PhD,' Troy says.
'My education has also allowed me the tools to be able to get married, build a family, and to be a husband and a father. I can now offer the stability that wasn't present when I was growing up.'
Troy says that the ACER Indigenous Graduate Program offers him a unique opportunity as an early career Indigenous researcher to work on innovative projects that seek to address longstanding and underlying issues through creative and evidence-based means.
'How I implement this professional development into the future ties in with the cultural imperative of
allowing our kids to travel further than we have, building upon the pathways that have been established for us by Elders and those who have gone before us,' Troy says.
'It is important that Indigenous children gain an education that does not limit or negate what it means to be Indigenous, but rather dovetails with a culturally safe space, all the while facilitating the means to access the mainstream system in order to build personal and community based infrastructure that eventually allows us to move into any space we choose.
'Indigenous students should be able to engage in and complete milestones of education without prejudice – an education that leads to sustainable employment, allowing stability and quality of life to be achieved upon Indigenous terms.'
Read more:
This story originally appeared in the ACER Indigenous Education Update https://www.acer.edu.au/indigenous-education-update