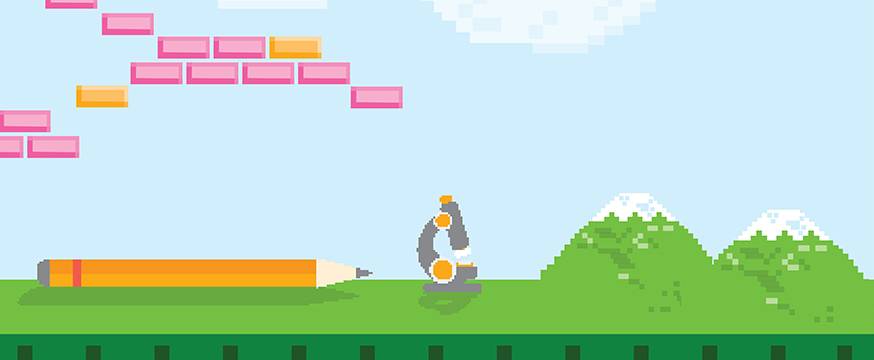 Game on: Engaging students in STEM
Research
1 Aug 2016
4 minute read
Fun, creative hands-on approaches to STEM education encourage student engagement, as Liam Hensel explains.
Game on: Engaging students in STEM
Research shows that the most effective approaches to science, technology, engineering and mathematics (STEM) education are those that provide students with real-world, authentic and purposeful hands-on learning.
A US study by Sian Beiloc and colleagues found that hands-on experience consolidates students' understanding of scientific concepts and promotes better performance on science tests.
A US analysis by Scott Freeman and colleagues of 225 studies found not only improved student performance as a result of hands-on approaches but also significant benefit for students from disadvantaged backgrounds, particularly girls in male-dominated fields.
Hands-on approach: Australian STEM Video Game Challenge
With a focus on real-world, authentic and purposeful hands-on learning, the Australian STEM Video Game Challenge – from the Australian Council for Educational Research (ACER) through the ACER Foundation – is a national competition for students in Years 5–12.
Inspired by the US National STEM Video Game Challenge, run annually since 2010 by the Joan Ganz Cooney Centre at Sesame Workshop and E-Line Media, the Australian STEM Video Game Challenge (the Challenge) invites teams of students to design and build an original digital game. The Challenge is designed to develop skills and engagement with STEM through fun, creativity, problem-solving and ingenuity.
Making a good game
While many students entering the Challenge have a background in playing or even building digital games, or have existing interest in STEM, the Challenge sees entries from teams of students with a variety of skills and interests.
To design and build a digital game requires some ability to apply or develop code, but students don't have to possess a great degree of technical skill in coding or programming to get started. The Challenge provides students with resources on programming using Scratch, Game Maker and Unity to suit all students – whether they are beginners or advanced.
Building skill sets
Any student with an idea can make a game, but there are specific skills that help students create a good game. Student teams must develop their concept, artwork and design environments; produce figures and characters; and create music and sounds. They also need good communication, collaboration and interpersonal skills during the development and build stages, and crucially during the testing stage, when resilience comes in handy as well.
The Challenge aims to help students develop the increasingly valuable set of skills that will empower them to succeed in the future. It also shows how STEM have applications beyond a laboratory and outside a textbook.
If the Challenge encourages students to pursue STEM-related studies, that's a good thing. If it encourages them to develop their problem-solving skills, self-efficacy and confidence by engaging in real-world, authentic and purposeful learning – while having fun – that's a great thing.
Further information:
Visit www.stemgames.org.au for more information about the Australian STEM Video Game Challenge.
ACER invites educators and educational researchers to Research Conference 2016 to investigate the challenges in promoting improved STEM learning in our schools. Research Conference 2016, addressing the theme 'Improving STEM Learning: What will it take?', will be held from 7 to 9 August at the Brisbane Convention and Exhibition Centre.