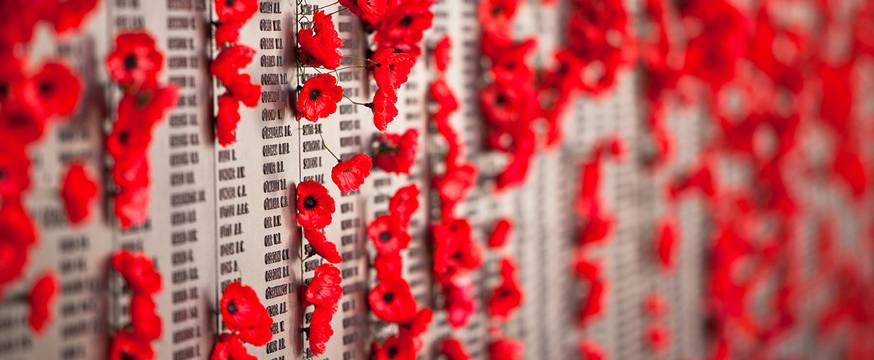 Global perspectives on commemoration for schools
Research
24 Apr 2015
5 minute read
Jenny Wilkinson discusses the nature of the commemoration of war, and similarities and differences of educational programs in memorial sites around the world.
Global perspectives on commemoration for schools
In 2013, one Australian war memorial invited the Australian Council for Educational Research to undertake a review of its educational programs for schools.
Research methods included observation, surveys and interviews, as well as an online examination of educational programs at 11 comparable memorial sites, both within Australia and internationally.
Material from the review contributed to a paper that examined the changing nature of commemoration, the significance and historical context of the war memorials and like institutes, and the interdisciplinary approaches that schools might use.
Memorials around the world
The memorial sites or programs reviewed are similar to each other in that remembrance, honour and sacrifice are recurring themes. They vary in that some focus more on the details of battle and warfare than others. Some have a strong focus on the effect of a particular war on civil society. There is also a focus on individual stories.
Some overseas sites and programs are free, others charge for access and admission. Some sites have guided and self-directed tours, some sites have teacher-guided tours. A selection of memorial site education programs is discussed below.
Shrine of Remembrance, Melbourne, Australia
The Shrine offers many educational programs, including outreach programs. Some of the Shrine's education programs are aimed at particular student year levels while others are designated as being, for instance, for Prep-10. Many programs and materials focus on links to the curriculum in Victoria. The memorial is unusual in that there is no statue or monument to a named individual within the Shrine precinct and there are no weapons on display.
Auckland War Memorial Museum, New Zealand
The museum offers a large number of programs. Museum educators have developed 20 different one-hour programs for Years 5-13. Education programs relate to general competencies and standards and are targeted at particular year levels.
National World War I Museum at Liberty Memorial, Kansas City, United States of America
A highly interactive and sophisticated website contains free lesson plans. Classroom materials are also available to teachers in the Kansas City area in a 'trunk' format that includes hands-on objects from World War I. The educational trunks are based on the themes: Courage and Honor, Patriotism and Sacrifice.
Canadian War Museum, Ottawa, Canada
Extensive teacher and student resource material for different year levels is provided. Guided tours are recommended primarily for high school students. The emphasis is on hands-on activities in sessions lasting 60 minutes for K-2 students or 90 minutes for older students. Curriculum connections are noted for each program. Self-guided visits for students in Years 7 and 8 can also be structured with Gallery Activity Sheets. Students work together in small groups.
Laboe Naval Memorial, Kiel, Germany
Built originally to honour German sailors who died in WW1, the Laboe Naval Memorial is now dedicated to sailors of all countries who died during wartime and is regarded as an international peace symbol. In 2013 the museum for the first time launched a display honouring an individual foreign sailor: Australian Petty Officer Ronald Allen Heffernan MacDonald DSM, who was lost at sea off the coast of Ceylon in 1942. An external body, the Deutscher Marinebund (German Naval Society/Federation), provides educational material related to the memorial. The material includes information and guidelines for teachers, and worksheets for students of different ages.
Curriculum links and resources
Teachers are more likely to use the materials available at war memorial sites if there are direct curriculum links to their state or regional requirements, in other words if the materials and the visits can be embedded into teachers' planning, built in rather than added on.
Direct and specific links to standards and curricula make such educational materials more user friendly for teachers. Specificity in terms of year level and curriculum area, and easy access to resources and materials such as unit outlines and lesson plans are likely to lead to teachers more readily using materials. Teachers need classroom-ready material that is targeted and specific.
Training and professional development
Ongoing training and professional learning for all staff at these sites is important. If professional development opportunities are made attractive to teachers, they are much more likely to attend, and bring their classes.
Research shows that involving teachers and others in the development of such professional learning programs increases their effectiveness.
Using the expertise of teachers participating in onsite professional development sessions at memorials is also a valuable way of preparing specific new materials, such as worksheets, lesson plans, units and extended studies. Since teachers themselves also develop age-appropriate and classroom-ready materials, including technological materials, it is worthwhile developing templates for all teacher-developed materials, such as that of the USA's Teaching with Historic Places, to ensure resources are consistent, user friendly and easier to develop while ensuring high quality.
Further information:
This article is based on the conference presentation, 'Perspectives on commemoration: schools in 2014', presented by Jenny Wilkinson at The Great War's Shadow: New Perspectives on the First World War conference in Canada in 2014.