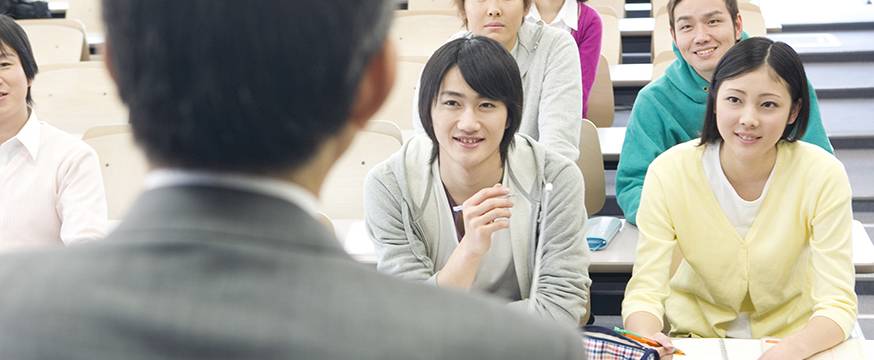 Improving our understanding of the university experience in Japan
Research
15 Dec 2014
3 minute read
Japanese universities and higher education providers will gain specific insight into student experiences and learning outcomes, and identify areas for improvement, based on a new survey under development.
Improving our understanding of the university experience in Japan
Japan's Kawaijuku Group and the Australian Council for Educational Research (ACER) are collaborating to develop and implement an online survey of Japanese university students' experience of higher education.
The Japan University Experience Survey, or 'JUES', will collect information from current students on aspects of their experience that are measurable, that research has linked with learning and development outcomes, and for which institutions can reasonably be assumed to have responsibility.
ACER Principal Research Fellow and JUES project director, Dr Daniel Edwards, said the survey has the potential to shed new light on the way in which university students interact with their institution, the extent to which they are supported and the ways in which institutions could change to improve the student experience.
Informed by ACER's work on the development and implementation in 2011 of the first Australian UES, the JUES will survey first-year and final-year students on five facets of their university experience: Skills Development, Learner Engagement, Quality Teaching, Student Support, and Learning Resources.
Dr Edwards said the survey is timely given that, internationally, universities and higher education systems are focused on ensuring quality as participation rates grow, entry becomes more open and students' patterns of engagement with their study change.
'The JUES will provide information that can help institutions and the sector at large assure the quality of learning, set goals for continuous improvement, help manage resources and monitor programs and services, and ultimately enhance educational outcomes for students studying in Japanese higher education institutions,' Dr Edwards said.
Specifically, the JUES will enable universities to:
gather diagnostic data on the experiences of students in their studies;
assess the participation of students in educationally enriching activities;
collect evidence to inform improvements in teaching and learning;
compare performance with other institutions in Japan without the risk of ranking;
benchmark with Australian institutions and contribute to international dialogue in the area of improving learning and experiences of students;
recognise categories of students who require additional support;
inform strategic planning initiatives;
establish time-series monitoring of quality and performance; and
demonstrate their commitment to undergraduate education and its improvement to internal and external stakeholders.
The survey is being developed, trialled and piloted from late 2014 to late 2015.