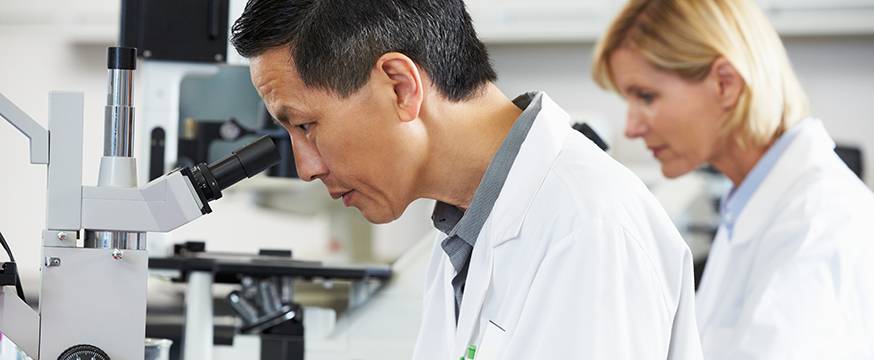 Promoting cross-border education – Researcher mobility
Research
8 Dec 2014
6 minute read
In this four-part series, Sarah Richardson and Ali Radloff highlight the key considerations for strengthening collaboration around cross-border education. Here they address both the physical mobility of researchers and collaborative research work.
Promoting cross-border education – Researcher mobility
Universities have long played a significant role in educating the next generation of professionals, driving innovations in research and shaping national debates. But gone are the days when universities have been able to focus solely on their national contexts.
Cross-border education is a topic of considerable importance to Asia-Pacific Economic Cooperation (APEC) economies, contributing directly to APEC's goal of supporting sustainable economic growth and prosperity in the region.
Two key goals of cross-border education are to enhance the quality of education available to students and to stimulate innovation in research to solve global dilemmas. Both of these call for a high degree of integration between universities in different countries across four key areas:
Researcher mobility patterns
The mobility of researchers is an important element of cross-border education, encompassing not only the physical mobility of researchers but also the shared use of research facilities and funding, and joint research publications.
Research mobility can generate a number of benefits, including:
the development of international research networks;
reduced cost in conducting research through the pooling of resources;
a concentration of expertise in areas of specialisation;
an increase in the quality of research being produced;
higher impact factor for publications; and
improvements in the international transfer of knowledge.
A lack of accurate data makes it difficult to estimate the scale of researcher mobility, but it is known to be growing. Among APEC economies the United States remains the top destination for researcher mobility, but there is growth within Asia, particularly involving Australia, China, Japan and Korea. There is also increasingly close cooperation on research within South-East Asian economies.
Researcher mobility tends to be highest among early career researchers. For doctoral students and postdoctoral fellows, the experience of studying or working abroad is often the first introduction to international research networks. This early mobility experience is hugely influential for future researcher mobility and international research collaboration.
Figure 1 illustrates the destinations of internationally mobile PhD students among APEC economies. The United States remains a dominant destination but other patterns include 26.5 per cent of Indonesian mobile PhD students and 12.8 per cent of Korean mobile PhD students undertaking research training in Japan, and around 10 per cent of mobile PhD students from both Singapore and the Philippines undertaking further research in Canada.
Figure 1: Destinations for PhD research training
* Australia is not included as a destination in data reported for these APEC economies
Source: Turpin et al. (2008) 'Conduits of knowledge in the Asia Pacific: Research, training networks and country of work.' Asian Population Studies 4(3):247-265
Many factors seem to influence the attractiveness and choice of location for researchers. Salary, the availability and visibility of positions, and the quality of research conducted in an economy are important drivers, as are the legal and regulatory hurdles of moving abroad.
To increase the level of collaboration and mobility among researchers, it is necessary to further understand the motivations, ambitions and barriers that exist, as well as the outcomes and impact on career trajectories. This would best be achieved through the development of shared data collection on the patterns and drivers of researcher mobility.
Barriers to researcher mobility
While the factors that drive researcher mobility differ in many ways from those that drive student mobility, the barriers to the expansion of student and researcher mobility are very similar.
Immigration policies
Immigration policies and visa conditions can create significant regulatory hurdles for researchers who wish to become internationally mobile. The development of guidelines on immigration policies that encourage researcher mobility and the streamlining of visa conditions for researchers moving between countries would help address this issue.
Family responsibilities
Researcher mobility is also limited by household and caring responsibilities, with research showing a particular impact on female researchers over the age of 35. The development of programs to support collaborative research projects that do not require physical mobility would help address this issue.
Information access
While there are numerous opportunities for international collaboration or research mobility available for doctoral students, postdoctoral fellows and established researchers, beyond the most well-known and publicised grant programs, they can be difficult to find out about. One way to address this issue is to develop a shared repository of information about fellowships, scholarships and exchange programs available to researchers.
Strengthening collaboration
Innovations in science, technology and other key academic areas are occurring around the world. Achieving great leaps forward which benefit society and stimulate economic growth requires researchers to look beyond the borders of the country in which they are situated.
Despite concerns about the loss of skilled human capital through 'brain drain', the movement of researchers is increasingly being seen in a positive light in both home and host countries, having been reconceptualised as 'brain circulation'.
Enhancing researcher mobility requires collaboration between countries on policies to encourage mobility, transparency on support for mobility and programs to support joint research.
Further information:
This article is based on the discussion paper 'Promoting Regional Education Services Integration', prepared ACER Principal Research Fellow Dr Sarah Richardson and ACER Research Fellow Ali Radloff to inform the APEC University Associations Cross-Border Education Cooperation workshop held in Kuala Lumpur in May 2014, and the subsequent workshop report, published by APEC in September 2014.