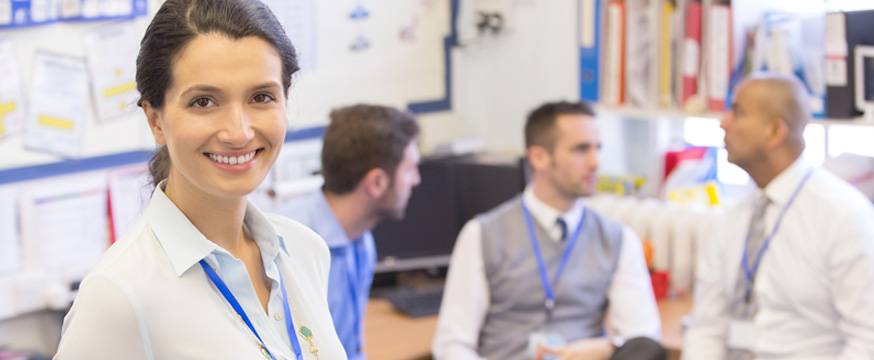 Recognising excellence in educational leadership
Research
12 Dec 2017
5 minute read
Lawrence Ingvarson describes the development of Australia's new voluntary principal certification system.
Recognising excellence in educational leadership
In December 2017 eight school leaders from five Australian states became the first recipients of the Principals Australia Institute (PAI) Australian Principal Certification, a professional accreditation of the same credence as that held by a Certified Practising Accountant or Chartered Engineer.
Their certification follows their involvement since 2015 in the pilot of the program. But the development of a voluntary system for the certification of accomplished schools principals goes back even further to 2012, when PAI invited ACER to review international approaches to evaluating principals and develop recommendations for Australia.
Three questions had to be addressed in developing an assessment and evaluation framework for the PAI certification system and setting the standard for certification.
What are we assessing?
How will we assess it?
How will we set the standard?
The assessment
The Australian Professional Standard for Principals defined what was to be assessed in the certification system. It includes three Leadership Requirements and five key Professional Practices describing what accomplished principals know and do.
In terms of how to assess, the challenge was to ensure that the chosen methods of assessment provided a representative sample of evidence that covered the three Leadership Requirements and the five key Professional Practices, and in more than one form.
To meet this challenge, ACER prepared three assessment tasks in collaboration with PAI, in the form of three portfolio entries. Each portfolio task provided principals with a clear structure within which they could document a leadership initiative that demonstrated the requirements and practices set out in the Standard.
Portfolio Initiative 1: Improving Teaching and Learning
The first portfolio task invites principals to undertake and document an initiative that they had led and managed, in collaboration with relevant sections of their teaching staff, to meet a need to improve achievement for a targeted group of students in a particular area of the curriculum.
Portfolio Initiative 2: Developing Professional Community
The second portfolio task invites principals to undertake and document a project over an extended period of time that would strengthen their school as a professional learning community.
Portfolio Initiative 3: Building School-Community Partnerships
The third portfolio tasks provides principals with an opportunity to demonstrate how their leadership has strengthened partnerships with their school's wider community.
For PAI, it was also important that the certification system was both a professional development system and a system that had flow-on benefits to schools. Once principals signed on as candidates, the system would provide collegial support as they led and managed their action plans to improve their schools.
In this sense, the portfolio initiatives were to be prospective, not retrospective; they were to be based on initiatives that principals undertook once they decided to become candidates for professional certification.
The standard
The third stage was to set the level of performance that is considered satisfactory in terms of the purpose of the assessment. A benchmark portfolio initiative was then conducted to illustrate what the standard looks like in practice.
This stage required evidence that other principals could be trained as assessors with the ability to judge portfolio entries to high levels of consistency and identify benchmark portfolio entries illustrating different levels of performance.
In a 2015 field test, 30 principals provided evidence in support of limited versions of the portfolio tasks. A four level score scale with rubrics was adopted, where Level 3 was defined as the level of performance that met the certification standard.
High levels of agreement emerged among assessors about the level of performance each entry represented, particularly entries at the certification level. This exercise demonstrated that benchmarks representing performance at different score levels could be identified. Similarly high levels of consistency emerged among assessors trained to assess the 2017 cohort of applications for PAI certification.
Assessors went on to assess 29 portfolio entries, with each entry assessed by two assessors. Where assessors disagreed about a score, the entry was passed on to a third independent assessor. The final score was the score on which two of the three assessors agreed.
The field test demonstrated that PAI has established a rigorous and feasible approach to assess a principal's leadership in relation to the Australian Professional Standard for Principals. A similar system could be readily applied to the certification of aspiring school leaders, which would provide Australia with a more effective approach to the preparation and selection of future school principals than we have at present.
Read the full report:
'Developing a professional certification system for school principals: The Principals Australia Institute certification project' by Lawrence Ingvarson, ACER (2017).
2019 update:
As of late 2018, Certified Practising Principal is now supported and administered by ACER. More details can be found at its website: www.certifiedprincipal.org.