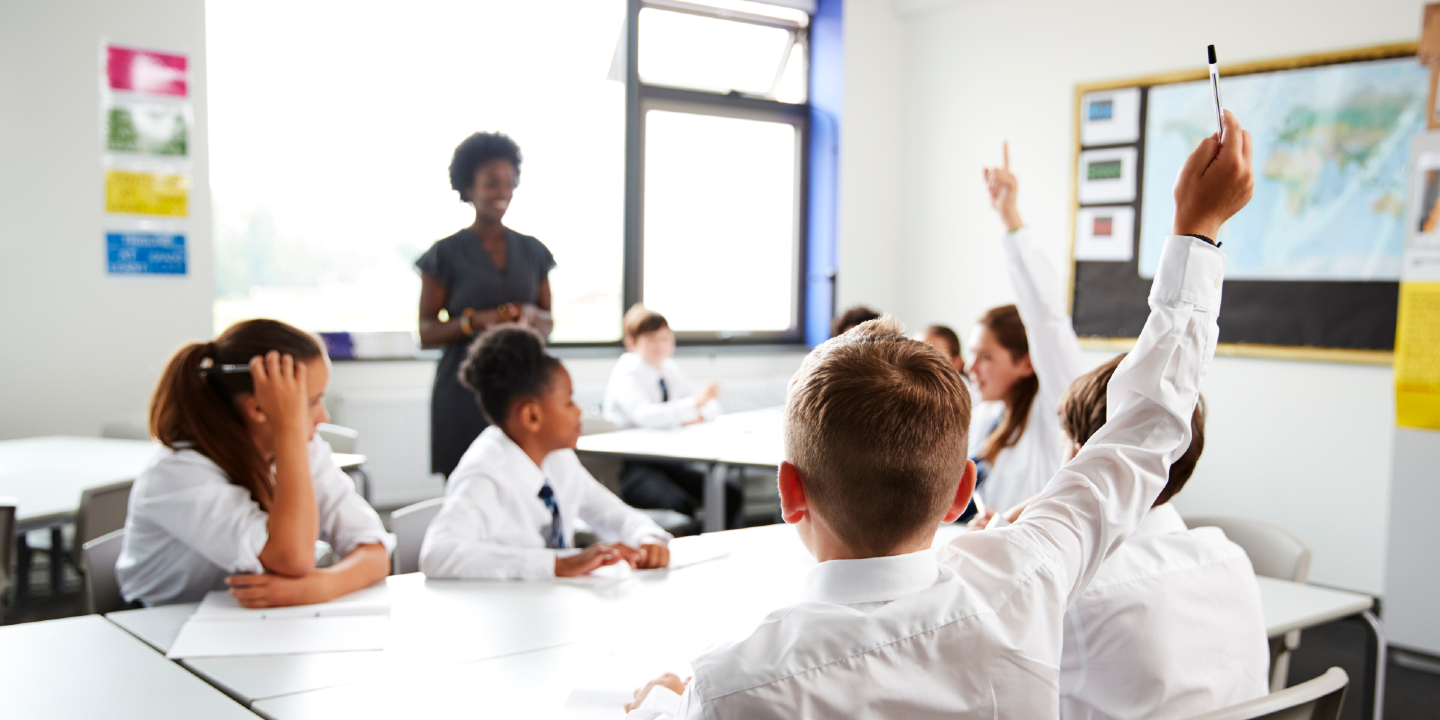 Image ©Shutterstock.com/Monkey Business Images
Supporting good behaviour in classrooms
Research
15 Mar 2023
4 minute read
ACER Principal Research Fellow Dr Katherine Dix has contributed to a report which recommends the most effective ways to support and encourage students' good behaviour in classrooms.
Data from the 2015 Programme for International Student Assessment show 43% of Australian students surveyed report that their classrooms are noisy and disruptive, well above the average of 33% of Organisation for Economic Co-operation and Development (OECD) countries.
The not-for-profit organisation Evidence for Learning (E4L) says poor behaviour is a major cause of stress for teachers and can have a lasting impact on the school experience and student outcomes.
As Australia's sister organisation to the UK's Education Endowment Foundation (EEF), E4L undertook to develop an Australian guidance report based on a systematic review of international evidence conducted by EEF on effective behaviour support in schools.
The E4L advisory panel, which included ACER's Dr Dix, explored the best international research evidence on effective behaviour supports, and looked at examples from Australian researchers and educators in determining how to use that evidence.
Its subsequent report, `Effective behaviour supports in schools', says schools need to have consistent and clear approaches to behaviour that set and maintain behaviour expectations in lessons and throughout the school environment. It says the research evidence shows that effective behaviour supports are coherent and school wide.
The report made six recommendations for teachers and educators:
know and understand students and their influences
teach learning behaviour alongside managing misbehaviour
use strategies and routines in the classroom to support expected behaviour
use school-wide supports and initiatives to build expectations and norms around behaviour
use targeted approaches to meet individual students' needs
be consistent.
Reflecting on the panel approach (a first for E4L), Dr Dix commented, 'This guidance report showcases "crowd wisdom" at its best. It brings together the collective wisdom of a diverse independent group of researchers and practitioners to collectively leverage off the findings of an international systematic review. The outcome is a clear, practical resource that should support educators to quickly identify effective strategies that maintain productive classrooms.'
The report, which is available at e4l.org.au/behaviour, includes evidence and illustrations to help school leaders and educators to reflect on and refine their approaches.