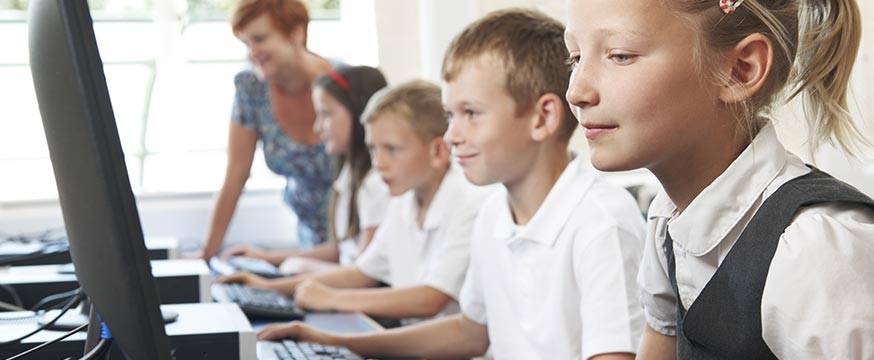 Taking stock of progress in ICT literacy
Research
23 Jul 2015
5 minute read
Sue Thomson questions whether Australia is on track to realise education aims of almost a decade ago – to ensure that young people are highly skilled in ICT.
Australia's education ministers in 2008 agreed that, 'In this digital age, young people need to be highly skilled in the use of (information and communication technology) ICT.' In their Melbourne Declaration on Educational Goals for Young Australians, the ministers agreed that, 'While schools already employ these technologies in learning, there is a need to increase their effectiveness significantly over the next decade.'
Seven years later, is Australia on track in developing students' ICT skills for effective participation in society?
This century has seen continued growth in access to and the use of digital technologies. According to the 2013 International Computer and Information Literacy Study (ICILS), the proportion of Australian students having access to a computer at home rose from about 91 per cent in 2000 to over 99 per cent in 2013, with access to the internet growing from 67 per cent in 2000 to 98 per cent in 2013.
Coordinated internationally by the Australian Council for Educational Research for the International Association for the Evaluation of Education Achievement, ICILS invited Year 8 students in 18 participating countries to complete a questionnaire regarding their use of ICT at home and school, their experience of using ICT and their access to ICT resources.
The survey found that Australia had the highest percentage of students who used computers at school at least once a week (81 per cent), while 87 per cent reported using their home computers at least once a week.
Despite strong growth in the use of digital technologies, there are claims that the ICT skills of Australian students are falling behind as other countries continue to include higher level computing activities in the curriculum at a much younger age than in Australia, so it is worth asking about the state of ICT literacy in Australia.
The most comprehensive picture of ICT literacy in Australia comes from the National Assessment Program sample-based assessment survey of ICT literacy (NAP-ICTL) at Year 6 and Year 10.
Investigating 'the ability of individuals to use ICT appropriately to access, manage, integrate and evaluate information, develop new understandings, and communicate with others in order to participate effectively in society,' NAP-ICTL found evidence of some improvement in ICT literacy. According to NAP-ICTL, between 2005 and 2011 the proportion of Year 6 students meeting or exceeding the Proficient Standard – defined as a 'challenging but reasonable' expectation – increased significantly from 49 per cent to 62 per cent, while the increase in the proportion of students meeting or exceeding the Proficient Standard at Year 10 was small.
Year 10 students are at a crucial stage in their education, in that the decisions they make about their senior secondary school subject choices largely determine the careers they may eventually pursue. A strong influence on their decision making will be what they are confident and interested in. Indications from both ICILS and NAP-ICTL are that for many students, but particularly girls, ICT courses will not be the choice – even though at a national level, girls significantly outperformed boys in both Year 6 and Year 10.
Although Australian schools are rich in ICT resources, with each student having access to one computer compared to the international average of 18 students to one computer, there remain obstacles for ICT teaching and learning. According to ICT coordinators surveyed in the ICILS survey, for 75 per cent of Year 8 students in Australia the biggest problem reported was lack of ICT skills among teachers. More than two-thirds of Year 8 students attend schools where teachers report there is insufficient time for teachers to prepare lessons, while around half attend schools in which there is perceived to be a lack of effective professional learning resources for teachers or a lack of incentives for teachers to incorporate ICT use in their teaching.
Is Australia on track to realise the aims of almost a decade ago, to ensure that young people are highly skilled in the use of ICT? ICILS and NAP-ICTL indicate that students are performing well on basic ICT tasks, but not as well at higher-level ICT tasks.
Our education system could well be creating basically proficient ICT users but very few technicians, innovators or developers.
Read the full report:
Policy Insights, June 2015, 'Australian students in a digital world', by Dr Sue Thomson
Find more information on the Policy Insights series at the Centre for Education Policy and Practice website