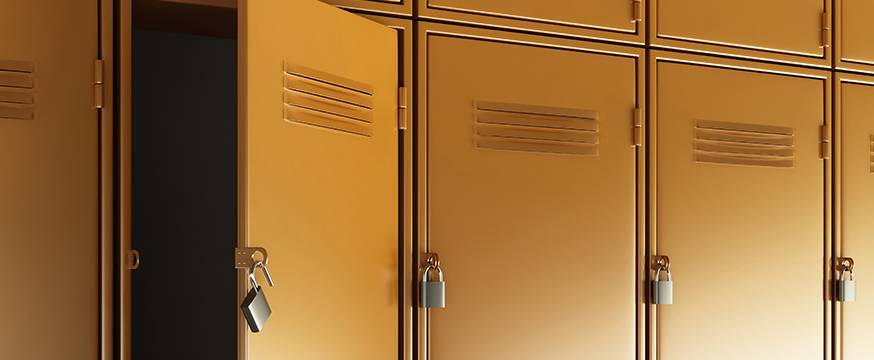 The key to ensuring high-quality teachers
Research
9 Sep 2015
5 minute read
Ensuring the high quality of initial teacher education depends on selection into accredited courses, as well as a robust system for the accreditation, registration and induction of graduate teachers, says Lawrence Ingvarson.
The key to ensuring high-quality teachers
Recommendations to improve initial teacher education delivered to the Commonwealth Government earlier this year focus on the quality of teacher education; however, the quality of new teachers depends not only on the rigorous accreditation of teacher education programs, but also on selection into those programs, and the registration and induction of graduate teachers.
The Teacher Education Ministerial Advisory Group (TEMAG) report, Action Now: Classroom ready teachers, delivered to Commonwealth Minister for Education Christopher Pyne in February 2015, identified five key areas for initial teacher education (ITE) reform:
Stronger quality assurance of teacher education courses.
Rigorous selection for entry to teacher education courses.
Improved and structured practical experience for initial teacher education (ITE) students.
Robust assessment of graduates to ensure classroom readiness.
National research and workforce planning capabilities.
If effective action is taken in these five areas, the TEMAG report will make a significant contribution to the quality of teacher education, but accountability involves others besides teacher educators.
Quality assurance
Policies to ensure high-quality teacher education outcomes need to operate across three stages:
Selection and recruitment in order to ensure the quality of ITE students attracted to teaching, and to match supply and demand;
Accreditation to ensure both the quality of teacher education programs and of their ITE graduates; and
Induction and registration to ensure the quality of training and support during the induction period and the rigour of the registration assessment.
TEMAG's brief focused only on the second stage, accreditation, consistent with the fact that while the Commonwealth is responsible for higher education, state and territory governments and other employing authorities are responsible for matters such as salaries, conditions of work, induction and registration. Recognising that this is the case, these three stages of quality assurance are highly interdependent and reform efforts need to focus on integrating all three. High-achieving countries with exceptional ITE graduates have strong quality assurance policies and processes at all three stages.
More about selection
The TEMAG recommendations that more rigorous selection methods for entry to ITE education programs be implemented should be welcomed. It is noteworthy that 'selectivity' is one of the key criteria for accrediting teacher education programs in the United States and Britain, where programs are assessed in terms of the academic quality of the students they are able to attract.
Courses with higher entry standards attract higher quality students academically. Research indicates that the quality of ITE programs and the academic background of entrants are inter-related. The prior knowledge and level of achievement of ITE students affects the quality of teaching and learning activities in a university program as well as the intellectual demands lecturers can place on their ITE students.
Accreditation that addresses induction and registration
Following the recommendations of a background report by ACER, TEMAG recommended that, 'The Australian Government establish a national ITE regulator through a reconstituted Australian Institute for Teaching and School Leadership (AITSL) to overhaul and manage the accreditation of ITE programs, and work with the states and territories to ensure rigorous accreditation processes operate with teacher registration.'
Such a regulatory body would resolve the current uncertainty about who is responsible for what, since accreditation is a responsibility of state and territory ministers, while the Commonwealth minister is responsible for the quality of higher education.
Such a regulatory body would also be in a strong position to collect annual information across a range of indicators and measures, including:
Data about the academic quality of entrants to ITE courses and their course progression.
Measures of impact and outcome including:

Assessments of knowledge about students and how they learn, content knowledge and pedagogical content knowledge, and
Assessments of performance using observations and structured portfolio tasks during intern or induction periods.

Surveys of first-year teachers about perceptions of their preparedness for the first year of teaching.
Surveys of cooperating schools about the quality of clinical practice and their partnerships with universities.
Indicators of employer satisfaction.
The recent report by ACER and Michigan State University on ITE programs in 17 countries, An analysis of teacher education context, structure, and quality-assurance arrangements in TEDS-M countries, found that countries that do well on international tests of student achievement have strong quality assurance policies and mechanisms at all three stages of a teacher education system.
Countries with high student achievement make teaching an attractive career option for high academic achievers, they match supply to demand and they set high standards for admission to ITE programs. They have regulated teacher education systems and rigorous procedures for the accreditation of ITE programs. And they require and support a period of mentored induction or residency coupled with rigorous assessments of readiness for full entry to the profession.
Further information:
To read ACER's background report on evidence-based research and benchmarking Best Practice Teacher Education Programs and Australia's Own Programs report, visit the ACER Research Repository.
This article draws on a paper by Lawrence Ingvarson published in the July 2015 issue of Professional Voice, the professional journal of the Victorian branch of the Australian Education Union.