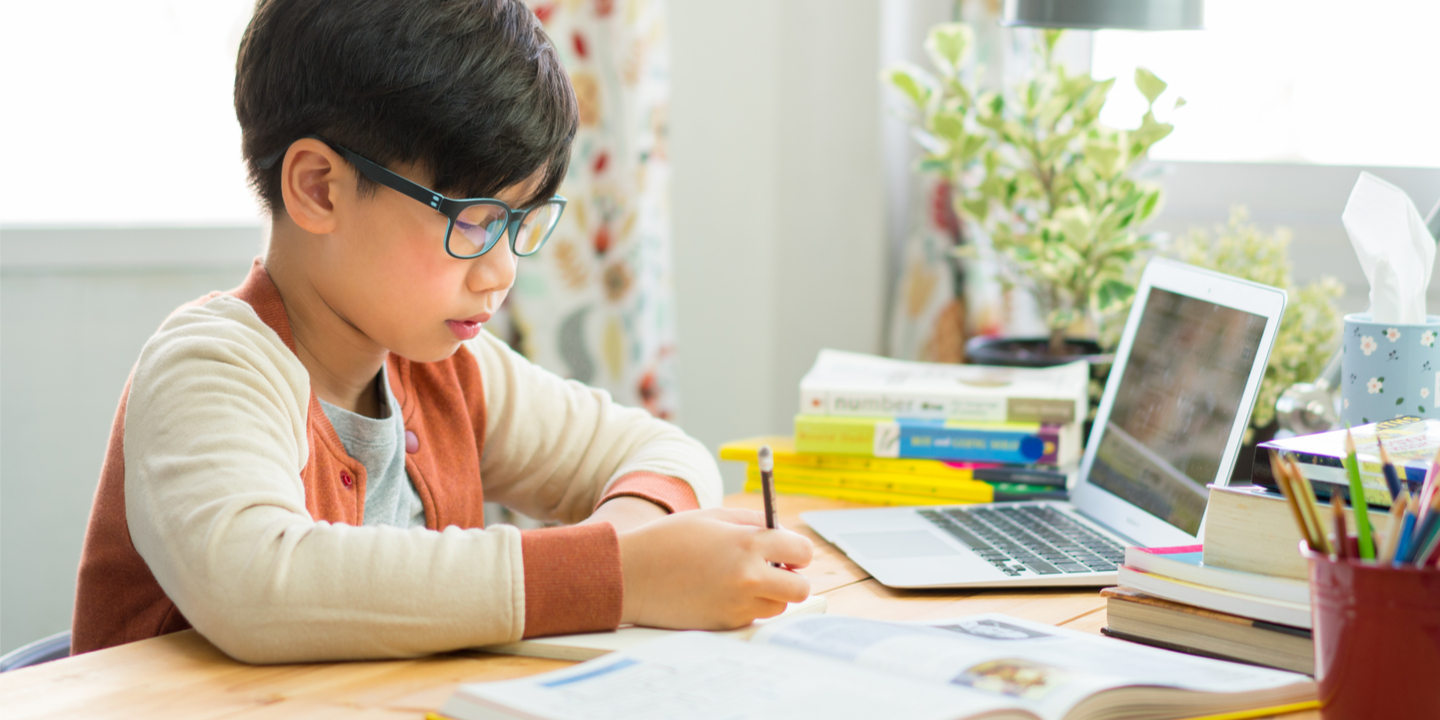 Image ©Shutterstock.com/myboys.me
What Australia can teach the world about remote learning
Feature
23 Aug 2021
6 minute read
At the end of 2020, UNESCO estimated that more than 20 million children impacted by pandemic-driven closures might never be able to return to school.
School closures and inequality of access to digital technology are likely to widen the learning gap between children from different socioeconomic backgrounds and make it harder for disadvantaged students to progress and return to education post-pandemic.
Fortunately, research undertaken by ACER in conjunction with the Australian Government's Department of Foreign Affairs and Trade has outlined a number of Australian-trialled approaches that can help support the continuation of learning globally during these difficult times.
While the report detailed that it is likely educational systems will be significantly impacted by the COVID-19 pandemic well into the future, there were some strategies that can be used now to help.
Supporting teachers with professional development
Technology only supports teaching — it does not replace it. At the end of the day it is the quality of the teacher and the teaching that has the biggest impact on positive student outcomes.
Teachers need support during the pandemic to adapt to changing technologies and the impacts of the ongoing crisis on health and welfare.
In addition to wellness and leadership support, teachers need support in upskilling to ensure they are across new online facilitation and assessment practices – professional learning is more important now than ever.
Supporting teachers with access to quality professional learning should be a key item on the agenda for school systems and leaders in 2021.
Bridging disadvantage and increasing engagement
Technology has been a saving grace for many aspects of daily life during the pandemic, however inequality in access to technology can lead to poor educational outcomes.
In Australia, as in many countries, there is an increasingly wide digital divide between wealthy and poorer individuals.
Access to resources for learning is often related to underlying social issues which, although beyond the control of schools, need to be considered when delivering remote learning.
In Australia, low-income households and those in rural and remote areas have significantly less access to high-speed internet connections and reliable computing devices. This means some students have difficulty accessing learning material at certain times, especially if they are relying on shared devices.
Simple solutions that prepare students ahead of lesson times, such as making content available well ahead of class time, ensuring content is available in PDF format for download, and offering shorter video clips or content that is optimised for low bandwidth can help overcome tech barriers.
Having students work together online can also yield much better results than having them work in solitude. Using collaborative computer-based tools and programs such as Google docs, discussion boards and video chats, even over social media platforms, can be helpful in keeping students engaged with their learning during the pandemic.
Partnering with the community
Historically, successful outcomes post-crises have occurred when health, education and political leaders have worked together for the benefit of their communities.
In Australia, collaborative partnerships between school and community members are common in rural and remote settings, but there is opportunity to strengthen collaborative approaches, particularly in Indigenous communities.
Involving community members, leaders and parents in the establishment of school cultures and decision-making is essential to developing good outcomes for students into the future.
Encouraging parental involvement
Parents play a key role in enhancing their children's learning regardless of whether that learning takes place online or in a traditional setting.
With school closures, parents will play an even greater role in supporting their children's education. Younger students and those with learning or physical disability who cannot work autonomously will need to rely heavily on their parents for help during this period.
In the new age of pandemic-flexible learning, increased communication with parents and practical support and resources so that they can support their children's learning is vital.
Moving forward, school systems will need to adopt a 'parents as partners' approach to ensure parents are communicated with and supported.
Looking to the future and planning
One silver lining to come out of the pandemic closures is that school systems and leaders around the world now have a chance to rebuild their institutions into more resilient and inclusive organisations.
Looking at emergency educational responses as a way to develop capacity within the education community can help schools, systems and teachers to better respond to the challenges brought by the COVID-19 pandemic.
School systems and policymakers will need to plan immediate and long-term objectives carefully to make sure they can meet the current and future needs of their students.
In the short term, ensuring the continuity of learning and student engagement is key, but looking to the future there is no 'one size fits all'. Different regions will need to respond to the individual needs of their students and the demands of lock downs.
Systems and leaders that need support in capacity building have access to a range of services and tools through ACER's Centre for School and System Improvement.
Contact ACER's School and System Improvement team today by emailing CSSI@acer.org