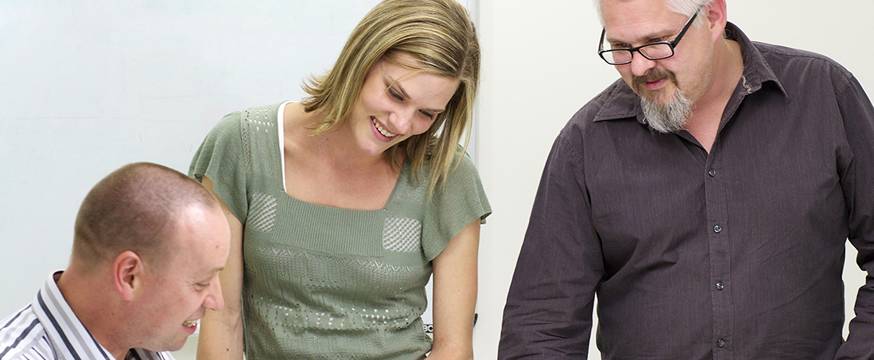 Working with RTOs to understand 
the 'business' of the VET provider
Research
30 May 2012
4 minute read
Justin Brown has been working with VET providers to identify the key measures they should consider as part of their continuous improvement practices.
VET professionals are working in an increasingly turbulent and unfamiliar operating environment. These changes are requiring innovative approaches to 'collecting, analysing and acting on relevant data' to monitor and enhance organisational performance.
These new approaches recognise that the business of the VET provider is just that – a business. To understand the drivers and levers within their Institutes, it is critical for VET professionals to utilise a comprehensive suite of measures that accurately reflect the operational health of the organisation.
VET managers are increasingly asking questions that challenge the traditional ways of working in the sector, such as:
What information and performance measures should we be monitoring to enhance the quality of service delivery?
Is our decision-making based on 'lead' or 'lag' indicators?
How can we shift the focus towards a 'lead' indicator approach to data collection?
What are the measures, processes and mechanisms needed and where should they be deployed?
How do we reshape our internal systems and processes to collect, analyse and act on this information?
ACER has been working with Ron Wilson, Principal of Diosma Consultancy, on a project to address such questions that responds to an identified need among VET professionals, particularly managers responsible for reporting, quality and service improvement, for a more coherent and integrated approach to how their organisation makes use of the information they already collect and to identify new data collections that fill knowledge gaps. It aims to enhance the feedback culture within each VET provider by drawing on a suite of reliable, coordinated and complimentary information sources to better demonstrate compliance under the AQTF and to enhance how providers utilise information to support service delivery and continuous improvement processes.
Following a detailed profiling of existing and proposed data collection, we have provided some guidance as to how providers could more effectively collect, analyse and act upon information and data, and collaborate in doing this into the future. This has involved working with clients to:
map existing processes and isolate particular tension points in relation to data capture and information reporting;
identify and evaluate the value of existing measures at each phase of the student engagement process;
address weaknesses in existing data collections and reporting processes; and
better understand your market, business processes and overall organisational health.
For the first project report that guidance focused on areas such as:
advice on the design and deployment of 'dashboard indicator' or 'traffic light indicator' reports on the staff intranet at the point of log-in to present a high-level snapshot to present a 'shared view of the world' and enable program managers to drill down into specific areas of program delivery
advice on ensuring that responsibility, accountability and monitoring processes be embedded within delivery depart-ments on matters such as accurate course set up and result entry
advice on designing a consistent process with underpinning performance measures to track students through discrete phases of engagement with the organisation, including those at risk of disengagement or withdrawal
advice on mandatory pre-selection testing of students to assess language, literacy and numeracy skills as well as study skills to ensure that prospective learners are placed into appropriate levels and courses, and
advice on production of a standardised market intelligence report, developed in consultation with delivery areas, which draws on the best available information by industry area.
Our work with these VET providers is a good example of the sort of research and consultancy ACER undertakes in youth and adult education, and vocational and workforce education contexts in Australia and globally for institutions, industry, governments and other stakeholders.
Find out more:
For further information on ACER's VET consultancy services visit <www.acer.org/au/assessment/vocational-adult-and-workplace-education-assessments>