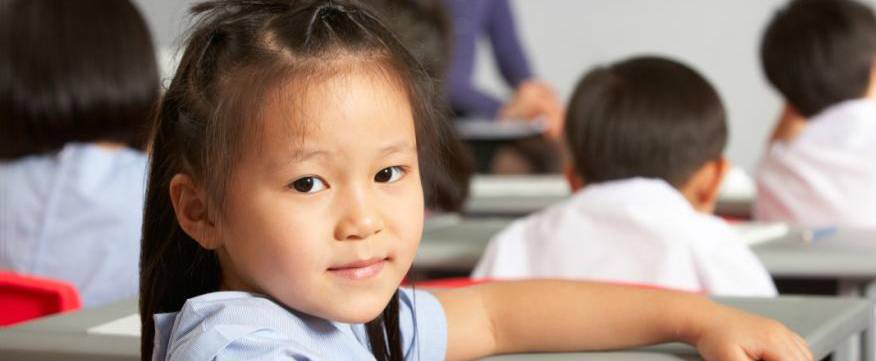 Year-level expectations can impede learning, expert warns
Research
20 Apr 2015
2 minute read
Some of the ways in which school education is organised and delivered may be contributing to our highest and lowest achieving students making little annual progress in their learning.
Year-level expectations can impede learning, expert warns
ACER Chief Executive, Professor Geoff Masters AO, has suggested that variability in students' levels of achievement tends to be underestimated in the way schools are organised and school curricula are developed and delivered.
Writing in Teacher, Professor Masters notes that the vast majority of students are placed in mixed-ability classes and progress more or less automatically from one year of school to the next with their age peers – a practice supported by the available research.
'There is little evidence that either streaming by ability or having students repeat years of school is effective in improving educational outcomes,' Professor Masters writes.
Nevertheless, Professor Masters notes, underpinning this practice is an assumption that students of the same age or year level are more or less equally ready for the same year-level curriculum. Under this assumption, teachers then teach the relevant year-level curriculum, accepting that some students inevitably will learn more of what they teach than others.
Professor Masters warns that any attempt to infer a student's learning needs from their age or year level alone risks being significantly wide of the mark.
'Many less advanced students in our schools are being expected to learn material that they are not yet ready to learn because they lack the necessary foundations, and many of our more advanced students are not being stretched and extended by year-level expectations,' Professor Masters writes.
The way forward, according to Professor Masters, lies in identifying and addressing the learning needs of individual students, through the lens of an alternative understanding of curriculum, teaching, learning and assessment that challenges traditional perspectives.
Read the full article:
'Challenging our most able students', written by Geoff Masters and published in Teacher, is available at < teacher.acer.edu.au/geoff-masters >