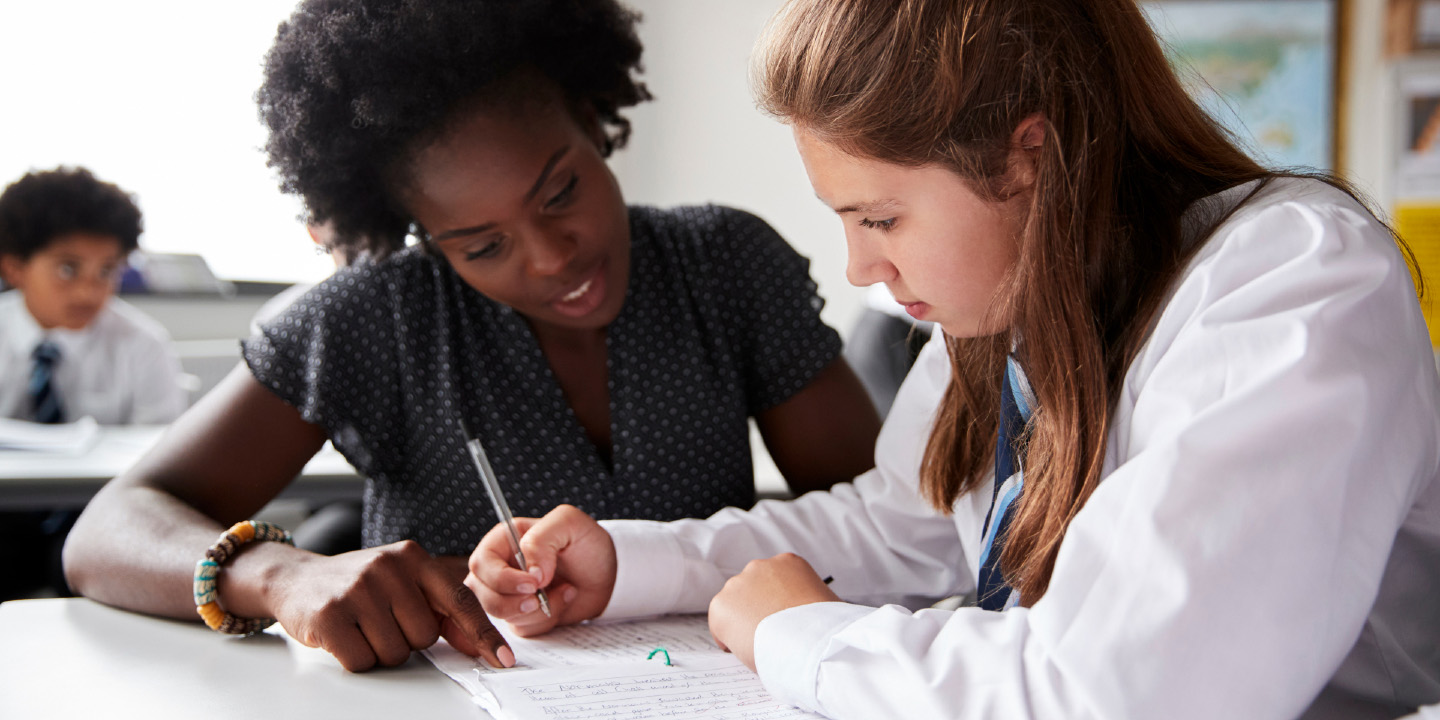 Image ©Shutterstock.com/Monkey Business Images
Conference highlights student-centred classroom assessment and feedback to meet learner needs
Feature
21 Jul 2022
4 minute read
A presentation at the upcoming Research Conference 2022 will challenge traditional conceptions of classroom assessment and feedback as teacher-driven practices. To better meet learner needs, ACER Research Fellow Dr Fabienne Van der Kleij proposes a student-centred perspective in which students are active and have agency.
In a presentation titled 'Reimagining classroom assessment and feedback to meet learner needs', Dr Fabienne Van der Kleij will explain how classroom assessment and feedback practices can be changed in ways that are sustainable, afford student agency and enhance student learning outcomes.
By drawing on an extensive study of feedback reviews, her research illustrates how conceptualisations of feedback have changed over recent decades.
Key learnings from recent research in primary and secondary education contexts are synthesised to provide state-of-the-art insights for shaping policy, practice and future research.
'The power of classroom assessment and feedback to improve student learning outcomes has long been recognised. Yet, decades of research have yielded disappointing and often conflicting outcomes,' Dr Van der Kleij said.
Dr Van der Kleij argues that realising the power of classroom assessment and feedback requires us to reimagine these concepts in a way that meets learner needs. This presentation will address important starting points to understand what this might look like.
Feedback can take many different forms, and can be written, oral or nonverbal communication. However, Dr Van der Kleij highlights research findings showing that students do not necessarily recognise all such forms of feedback provided by teachers.
'Having conversations about what feedback is and its purpose can help students recognise and appreciate teacher feedback, and can clarify expectations and prevent miscommunications,' she said.
In addition, Dr Van der Kleij notes that when teachers make explicit their expectations for students to take an active role in feedback, they are more likely to feel empowered.
This is important, as research suggests students have different ideas about the purposes of feedback. For example, some students may regard feedback as corrective information and praise, whereas others identify feedback as taking place in any interaction with their teacher in which information is exchanged and common understandings are shaped. These differing perceptions of feedback are underpinned by students' perceived roles of themselves and the teacher in the feedback process.
The presentation will discuss ways to apply evidence-based findings in the classroom to drive sustainable and impactful assessment and feedback practices.
Find out more: Research Conference 2022 program