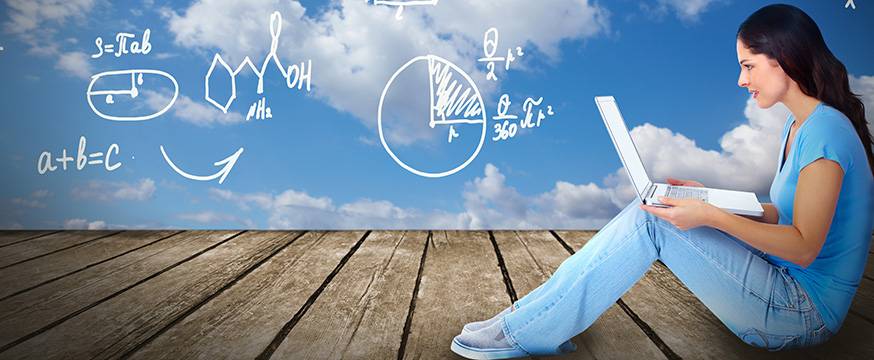 Students head to Olympiads with new online support
Research
7 May 2015
4 minute read
A new online learning tool launched in April is extending and challenging top-performing science students in senior secondary school.
Australian Science Innovations (ASI) has for many years run the Australian Science Olympiad Competition, a national extension program for top-performing secondary science students which culminates in the International Science Olympiads – the Olympic Games for science students.
To earn a spot representing Australia at the International Science Olympiads, Years 10 and 11 students must first perform exceptionally well in one or more of the four Australian Science Olympiad Exams on offer in the disciplines of biology, chemistry, Earth and environmental science, and physics.
While past exams and solutions have been available in PDF format for many years, in 2014, the Director of ASI, Ms Lillian Lesueur, commissioned the Australian Council for Educational Research (ACER) to assist with the construction of content for an interactive assessment resource called Olympiads Online.
'Our motivation for creating Olympiads Online was equity,' said Ms Lesueur. 'We wanted to ensure that every high-achieving student in Australia, regardless of where they live, or what school they go to, has the support they need to do their best in the Australian Science Olympiad Exams,' said Ms Lesueur.
Essentially Olympiads Online is a free online tool for top-performing science students to practise and check their readiness for the Australian Science Olympiad Exams.
Accessible on any desktop or mobile device, Olympiads Online uses the Moodle platform, geo-blocked so it is accessible only by Australian students and teachers. Francis Kneebone, Chief Executive of Cognition E-learning, customised the Moodle platform.
Gayl O'Connor, a Senior Research Fellow at ACER, has provided pedagogical advice, managed the content development process, and written the suite of self-diagnostic assessments.
As Ms O'Connor explains, Olympiads Online provides students with a carefully structured sequence of items that enable them to test their knowledge across the four disciplines. An initial self-diagnostic quiz lets students test their general preparedness before they proceed to any of the four discipline areas.
'As well as enabling students to assess their knowledge with self-diagnostic quizzes, the structure of Olympiads Online enables them to work through quizzes of varying levels of difficulty for each discipline,' Ms O'Connor said. 'We have built Olympiads Online to help students delve deeper with videos, links and explanations of right and wrong answers from the experts, but also to engage with other students through moderated 'Ask a Question' forums.
'Working with ASI's discipline experts, we provide rich resources that support students as they attempt the quizzes, which isn't possible in a PDF format. Olympiads Online provides hints, a glossary for definitions of useful terms, extra information required to answer the questions, including external links, so students can explore concepts further and receive immediate feedback as they answer individual questions.'
There are two levels of quizzes that are automatically graded, which students can attempt multiple times. The third quiz level asks students to provide an extended response, which they then share on a moderated forum with fellow students.
'We also provide general tips on test taking involving answering multiple choice questions – like looking for "all", "always", "never", "few" and negatives like "not", "never", the "un-" prefix and double negatives – and short answer questions – like rewriting the question or drawing a diagram to represent the problem,' Ms O'Connor said. 'Videos produced by the subject experts also provide insightful discipline-specific test-taking tips.'
'While the key purpose of Olympiads Online is to enable students to check their readiness for the Australian Science Olympiad Exams, it is also a significant teaching and learning resource in its own right. With this in mind, we provide teachers with access to their own forum, the "Teacher staff room", in order to support their students through discussion and sharing with colleagues and other experts, and through access to further useful links and resources.'
Further information:
Olympiads Online was developed by Australian Science Innovations with Cognition E-learning and ACER. Olympiads Online is supported by, BHP-Billiton Sustainable Communities. Visit the Olympiads Online website to register.
For information on dates for the Australian Science Olympiad Exams and summer school, visit the Australian Science Innovations website.