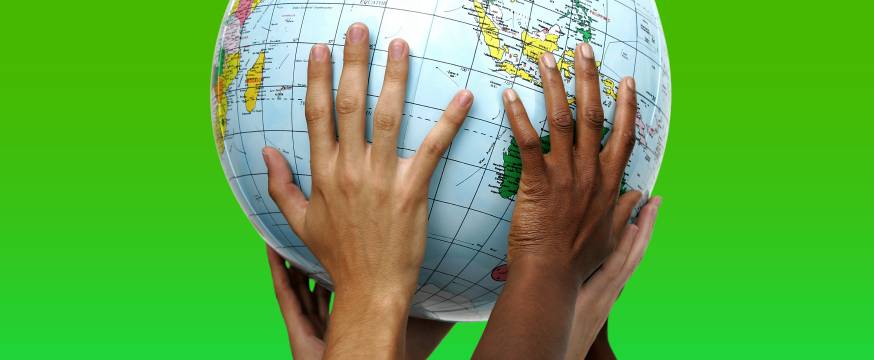 Australian education at the crossroad
Research
6 Dec 2016
6 minute read
Sue Thomson reports on the declining science, reading and mathematics skills of Australian 15-year-olds, and what it will take to reverse that decline.
Results from Australia's participation in the sixth Programme for International Student Assessment (PISA) study today are cause for concern. PISA follows the release of the 2015 Trends in International Mathematics and Science Study (TIMSS) report last week, which showed that Australian students are demonstrating about the same levels of skills in these areas as they were 20 years ago. PISA shows that while many students have a reasonable grasp of the basics, they are less able to use apply their knowledge and higher order thinking skills assessed to meet real-life challenges. PISA reveals not only that the science, reading and mathematics skills of Australian 15-year-olds are slipping backwards relative to their peers in other countries, but also that they are declining in absolute terms.
The PISA results are extremely concerning. In scientific literacy Australia now ranks equal 10th, outperformed by nine countries. The last time scientific literacy was the main focus of the PISA assessment, in 2009, Australia was only outperformed by three countries. In reading literacy Australia was outperformed by 11 countries in PISA 2015. Going back to the first PISA assessment in 2000, when reading was the major focus, only Finland outperformed Australia. The decline is most evident in mathematical literacy: 19 countries outperformed Australia in PISA 2015, compared to seven in 2003. A number of countries, including Norway, Ireland, Poland, Germany and Denmark, have leap-frogged Australia, going from performing at a lower level in 2003 to a higher level in 2015.
In science, reading and mathematics, average achievement for Australia is still significantly higher than the OECD average, but this is because the OECD average has also declined. Nevertheless, Australia is no longer well above the OECD average, as our scores have declined significantly over the last cycle: 15 points in scientific literacy, 10 points in mathematical literacy and 12 points in reading literacy. To put those numbers in perspective, students tested in 2015 were on average a year behind their 2003 counterparts in mathematical literacy and about 10 months behind their 2000 counterparts in reading literacy.
Across the OECD, students who achieve below PISA's proficiency level 2 are 'low performers' and those above proficiency level 5 are 'high performers'. Across science, reading and mathematics, the change in Australia's overall scores has been due to a decrease in the proportion of high achievers and an increase in the proportion of low achievers. This is particularly evident in mathematical literacy, in which there were nine per cent fewer high achievers and eight per cent more low achievers. In Australia, the Measurement Framework for Schooling identifies a proficiency at Level 3 in PISA as the nationally agreed baseline or National Proficient Standard. In essence, all students should be performing at or above PISA's Level 3. The reality is that only 61 per cent of students in Australia reached this standard in science and reading, and 55 per cent in maths.
PISA clearly reveals that there is much to be done if we are to lift achievement levels, but what are the priorities?
The PISA results tell us that there are large disparities in achievement on the basis of student background. Indigenous students, for example, are still performing at a significantly lower level than non-Indigenous students across science, reading and mathematics. Around 40 per cent of Indigenous students are classed as low performers compared to 17 per cent of non-Indigenous students in both scientific and reading literacy. In mathematical literacy, virtually half of the Indigenous students failed to meet the OECD minimum standard compared to one in five non-Indigenous students. The score differences in all subject areas between the two groups puts indigenous students more than two years behind their non-Indigenous counterparts.
Students outside of metropolitan areas are similarly performing at a lower level than their city cousins. Across science, reading and mathematics, there is a lower proportion of high performers and a higher proportion of low performers outside metropolitan areas. The difference between students in metropolitan schools and those in remote schools is around a year-and-a-half of schooling.
Student socioeconomic background remains one of the biggest predictors of success at school. In scientific literacy 29 per cent of students in the most disadvantaged quarter of achievement were classed as low achievers, compared to seven per cent of those in least disadvantaged quarter. In contrast, just four per cent of disadvantaged students were high achievers, compared to 22 per cent of advantaged students. The figures for reading literacy are similar and for mathematical literacy slightly more pronounced. The score differences put disadvantaged students three years behind their advantaged peers.
We know that good teachers matter, and that we need to take steps to ensure the long-term quality of teachers and teaching, but we also need to put those teachers where they are needed most.
As well as that, we need to make sure good diagnostic resources are available to help every teacher in identifying what their students really know and can do – and the things they misunderstand and the skills they lack – so that they can take the best next steps in their teaching.
Improving our students' learning is vital for Australia. We have many great teachers, but PISA shows that we need more of them, and better support for them. We need more of them teaching the students who need it the most. Australia is at a crossroad. Now is the time to get all the key players around the table and decide on a plan of action.
Read the full report:
PISA 2015: A first look at Australia's results, by Sue Thomson, Lisa De Bortoli, Catherine Underwood, ACER (2016).