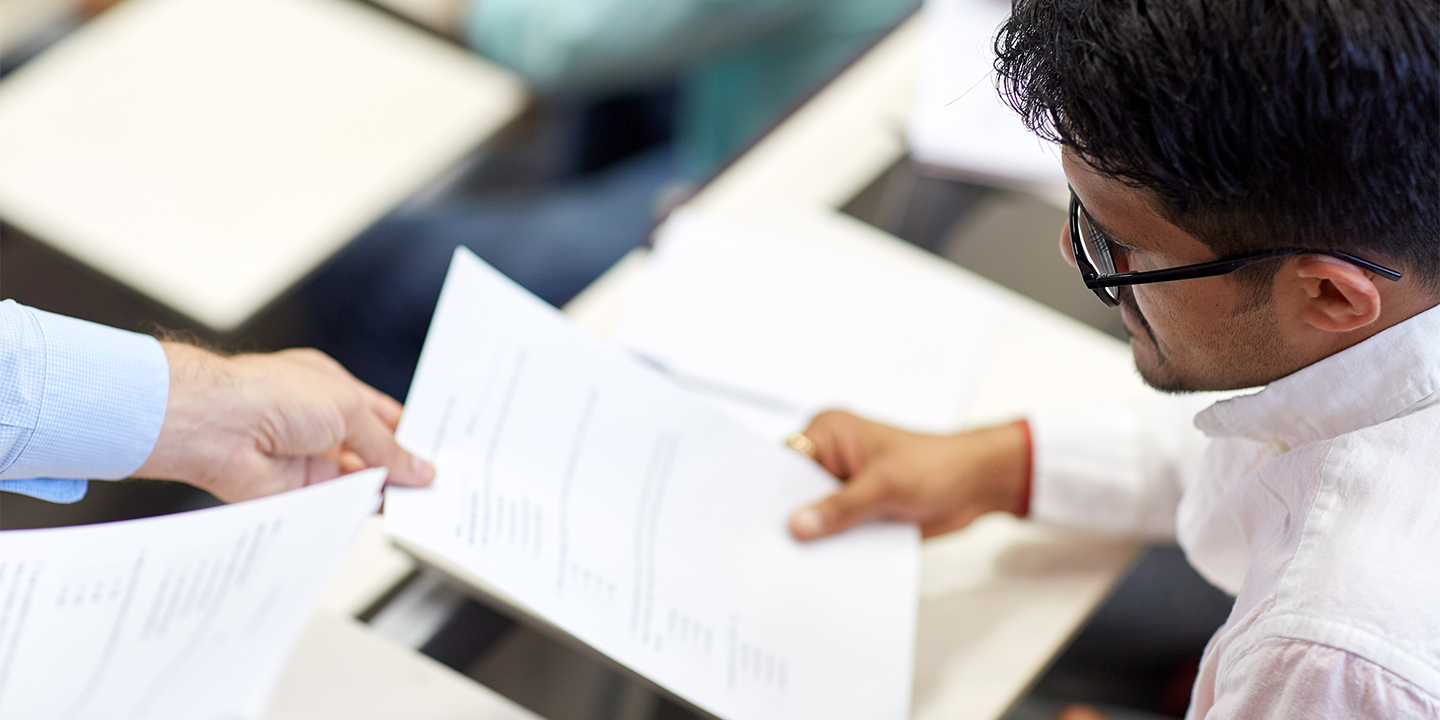 ©shutterstock.com/ Syda Productions
Examining the reading strategies of non-native English language test-takers
Research
28 Apr 2020
5 minute read
ACER has been awarded a grant under the International English Language Testing System (IELTS) Joint Funded Research Program to investigate the reading strategies of linguistically diverse prospective IELTS test-takers in India.
India is a country with a substantial number of IELTS test-takers. The country's linguistic diversity distinguishes it from many of the other 134 nations taking the IELTS, with test-takers from multiple linguistic backgrounds and language families.
Limited research has been done to examine the links between first language and the use of cognitive and meta-cognitive reading strategies in the Indian context. Evidence on how second language (L2) learners read in other parts of the world, however, suggests that the first language has a significant influence on the choice of L2 reading strategies. Moreover, aspects of metacognition such as strategic awareness and monitoring of comprehension are factors that distinguish skilled and unskilled readers.
In light of this evidence, ACER's study on reading strategies of linguistically diverse prospective IELTS test-takers in India commissioned by the British Council investigates the extent to which:
variations in test scores on the IELTS reading test can be explained by test-takers' cognitive and metacognitive strategy use; and
variations in test takers' cognitive and metacognitive strategy use can be explained by language background.
In order to identify any variations in how IELTS test-takers from India approach the Academic Reading test, this study specifically focuses on differences in the reading strategies employed by test-takers:
between bands 4.5 and 7.0;
from three different linguistic (L1) backgrounds – Hindi, Punjabi and Telugu, in the cities of Delhi, Chandigarh and Hyderabad, respectively; and
in terms of cognitive and metacognitive strategy use.
The study sees a sample of 250 participants from each of the three target languages take a full-version practice IELTS Reading Test under test conditions before completing a bilingual questionnaire (English-Hindi, English-Punjabi and English-Telugu). The questionnaire interrogates their use of cognitive and metacognitive strategies during the test. Information on the demographic characteristics of the test-takers is also collected.
Randomly selected participants are invited to a short interview. The interviews focuses on why test-takers chose to adopt different strategies. They help to unravel the thinking that underlies their choices. The interviews are conducted in English with support from a speaker of the target Indian language in order to enable fulsome responses from test-takers that are not impeded by limitations in their English proficiency.
The data collection tools were finalised based on the outcomes of a pilot in Hyderabad in 2019 and recommendations from an external reviewer. Following the pilot, the main study was rolled out in the city of Hyderabad for Telugu speakers with Delhi and Chandigarh to follow. IELTS training centres have been contacted for collection of data from individuals preparing to sit for IELTS.
The study aims to shed light on strategies employed by foreign language test-takers faced with English language reading tasks. This will contribute to new understanding of what distinguishes those who exhibit advanced reading abilities in a foreign language from those who are less proficient. This study will also advance understanding of the influence of individual characteristics on test performance, seen through the prism of first language.