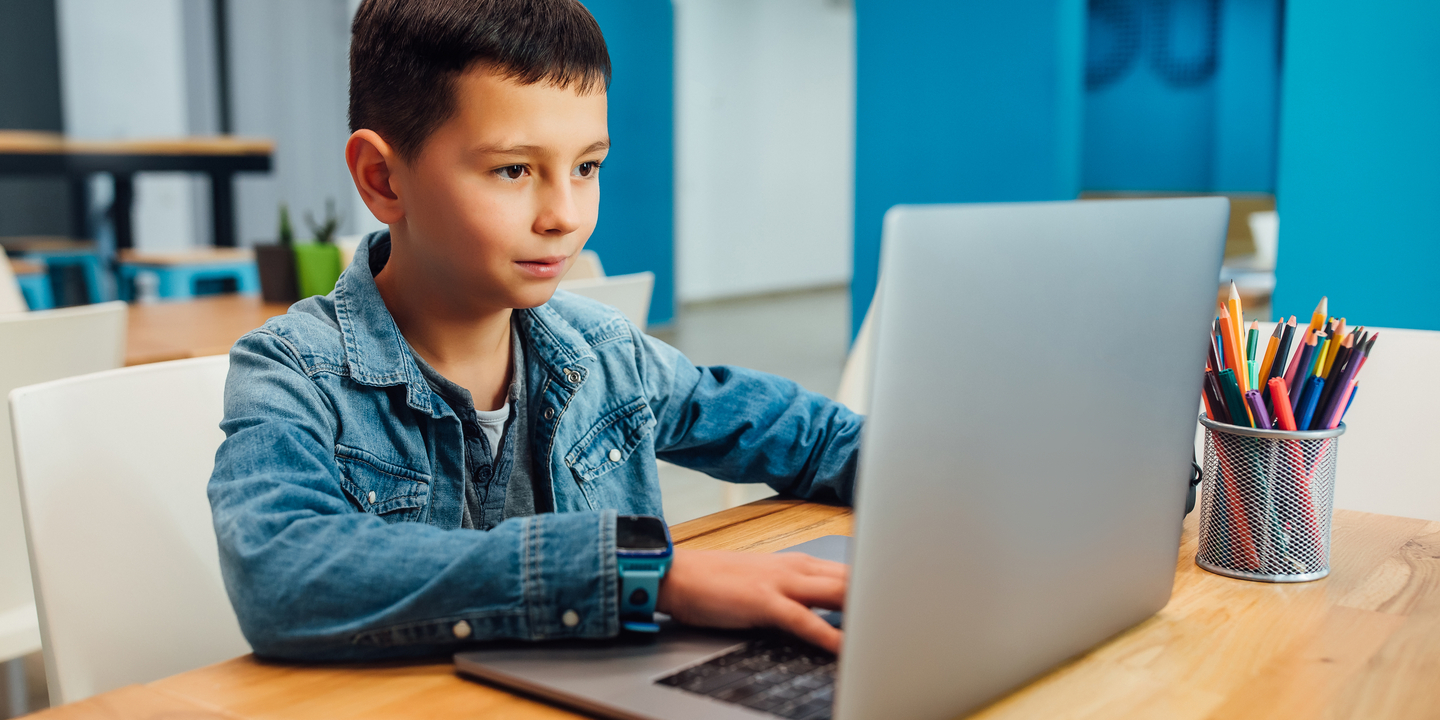 (c) Shutterstock / EZ-Stock Studio
ACER joins The Smith Family & ClassCover to combat educational disadvantage
ACER news
7 Dec 2021
5 minute read
ACER is supporting an online tutoring program that aims to improve learning for some of Australia's disadvantaged students.
The Catch-Up Learning pilot program in 2021 saw around 100 students supported by The Smith Family's long-term educational scholarship program, Learning for Life, receive one-on-one online literacy and numeracy tutoring in their homes over six months. Learning gains exceeded expectations and the Australian Government, through the Department of Education, Skills and Employment, has committed funding for an expanded second pilot program for 530 students in 2022.
In 2022, ACER will support the program by providing free access to computer adaptive progressive achievement assessments, PAT Maths Adaptive and PAT Reading Adaptive. These assessments are designed to help every learner demonstrate progress, regardless of starting points, and allow for even more precise diagnosis of a student's capabilities. Tutors will use results to target their teaching to meet student needs – aided by resources in the PAT Teaching Resources Centre, also provided free of charge – and readminister the assessments to measure learning gains over time.
The research shows a clear link between socioeconomic background and educational outcomes, with disadvantaged students disproportionately represented in Australia's 'tail of underachievement'. Catch-Up Learning aims to ensure that students were not further disadvantaged by remote learning during the pandemic. The initial pilot was a joint initiative of The Smith Family, education service provider ClassCover, which supplied qualified and experienced teachers, and the Origin Energy Foundation, which funded the project.
Educational disadvantage in a pandemic
This year's NAPLAN results indicate little change to broad literacy and numeracy levels as a result of COVID restrictions, although disaggregated data to follow will allow for closer examination of the impact on students in low socioeconomic groups. Data from the Programme for International Student Assessment (PISA) suggest that pre-existing conditions – such as a lack of access to essential resources like a computer, books and a quiet place to study – may amplify disadvantage during remote learning.
Catch-up Learning provided technological support in the form of hardware and internet access where it was required, and scaffolded student participation through frequent contact with a program supervisor and quick resolution of problems.
ACER Deputy CEO Dr Sue Thomson writes frequently of the need for reform to address ongoing inequities in the Australian education system. She said the pilot program had achieved impressive results in a short time.
"Something needs to change in Australian education if we are to improve the learning outcomes of students struggling with disadvantage," Dr Thomson said. "The Catch-Up Learning pilot is a great example of what could be achieved at scale."
Dr Jarrod Hingston is Manager of ACER's School Assessment Services and manages PAT assessments. Dr Hingston said: "We're excited to support this innovative and impactful program with our PAT Adaptive assessments, and to help make a difference in the lives of students who may be struggling."
The Smith Family's Head of Research and Advocacy Anne Hampshire said: "The Smith Family is delighted to be working in partnership with students, families, ClassCover and ACER to support students to improve their literacy and numeracy. We're grateful for the support of the Australian Government to enable this expanded trial, which will provide further insights on the impact of high quality home-based tutoring to students experiencing disadvantage."
Ben Grozier is CEO of ClassCover and said: "The Catch-Up Learning project has personally and professionally been the most fulfilling project I have ever been a part of. We are humbled by ACER's willingness to partner on this project. Their subject matter expertise around assessment will ensure that the scaled version of Catch-Up Learning in 2022 will not only assist a very large group of children, but also bring world class assessment tools and teaching resources to the program. This will be of great benefit to the students, teachers and researchers." ■
Find out more
Learn more about casual relief teacher booking platform and education service provider, ClassCover.
In 2021, Dr Sue Thomson and Anne Hampshire were guests in a webinar about reducing Australia's 'long tail of disadvantage'. Watch it now.