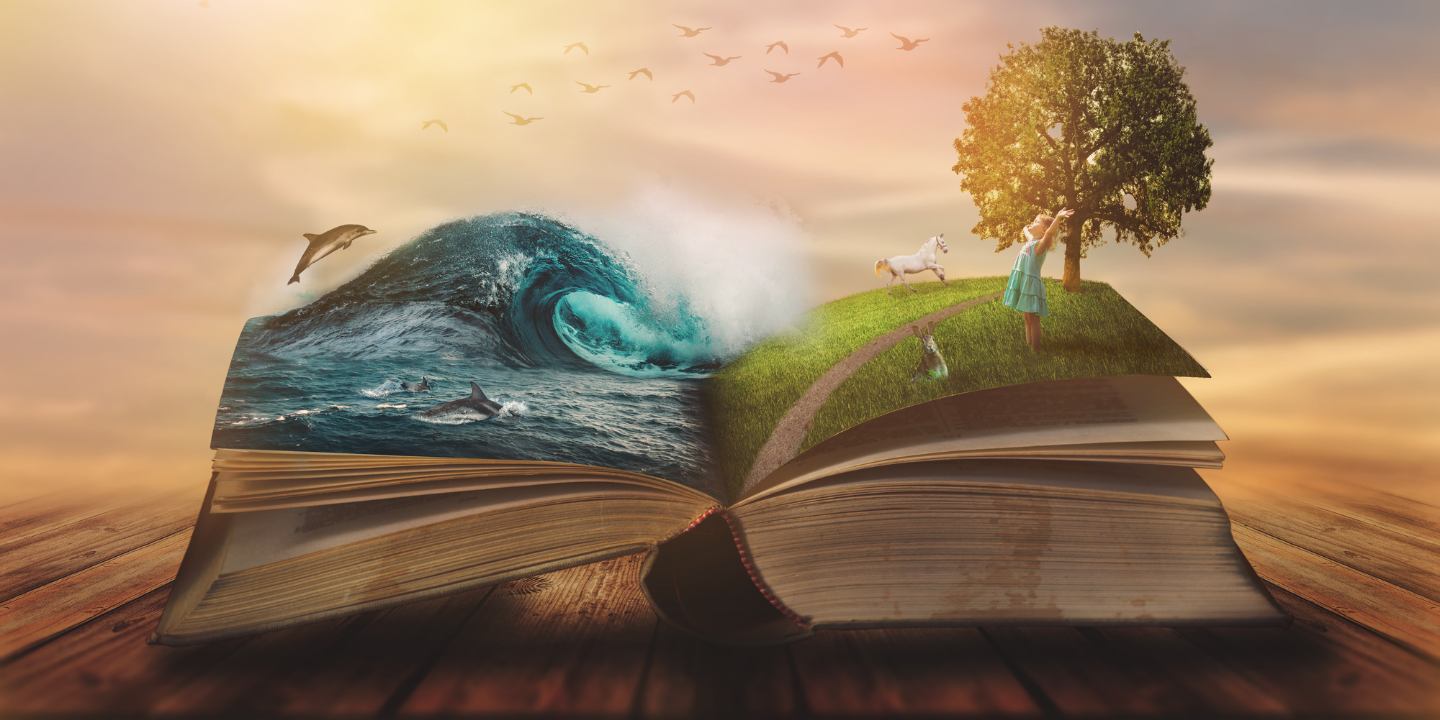 (c) Shutterstock.com/Mimma Key
Beyond reading and writing: reframing literacy
Research
8 Sep 2023
6 minute read
To enable children to adapt in a changing world, we must expand our understanding of literacy beyond academic achievement in reading and writing.
Recent disruptions to education due to the COVID-19 pandemic have exacerbated the global learning crisis. Importantly, the pandemic has also taught us that children needed to feel safe and empowered to learn in a rapidly changing world.
To address the learning crisis and ensure equity and quality in learning for all children, we must understand and focus on literacy as more than academic achievement in reading and writing. More broadly, literacy must enable children to build the skills, knowledge and understanding needed to become lifelong learners and to positively participate in society.
This year, the theme of International Literacy Day is 'Promoting literacy for a world in transition: Building the foundation for sustainable and peaceful societies'. That's why we are taking this opportunity to highlight the need for a renewed focus on the multiple forms of literacy that promote inclusion, wellbeing, community and citizenship. In doing so, we can contribute to learning systems that better prepare every learner for their future and ensure that they learn successfully. This means promoting holistic development where competencies such as critical thinking and creativity can be made integral aspects of teaching and learning.
To build a foundation for sustainable and peaceful societies we must equip children with a broad set of skills that empower them to become global citizens. New research – to be published by UNESCO's Asia Pacific Centre for International Understanding and ACER through the Global Education Monitoring Centre – has found that global citizenship education must be holistic to include knowledge, attitudes, values and behaviours. Attention must be given to how these attributes interact with one another, and translated into interactive pedagogies that promote curiosity, critical thinking and open-mindedness at the school level.
Similarly, our Learning Through Play at School study in Ukraine with the LEGO Foundation and the Ukrainian Educational Research Association, has demonstrated that a playful learning environment that is engaging and fun can make a difference to the literacy, social and emotional skills of children. During this 4-year study, teachers were trained to incorporate play in their early years' classrooms using strategies such as utilising tangible materials, learning in groups or teams, and experiential activities that engage different senses to enhance children's enjoyment of learning.
Another ACER study, commissioned by the Australian Government's Department of Foreign Affairs and Trade has investigated the effectiveness of teacher professional development programs to support the introduction of a new curriculum in Lao PDR. The study has found that student-centred and active learning strategies, such as connecting learning to children's local contexts and delivering activities that promote student collaboration, is contributing to greater levels of student participation, interest and engagement.
These skills are even more important when considering the impact of the pandemic on children's learning. A rapid shift to online learning exposed critical gaps in access to, and engagement with, technology for many students around the world. Our study on resilience in the Lao PDR has shown that children lack digital competencies such as collaboration, critical thinking and self-regulation to support effective online learning, particularly girls and ethnic minority children. As education systems transition to a digital future, it is important to broaden digital literacy skills to foster critical and creative thinking as part of curricula, teacher training and classroom practice.
Ultimately, by expanding literacy beyond reading and writing, and working together to enable holistic development, children will become creative, critical and empowered learners who have the opportunity to enrich their own lives and reach their potential.
Further reading
Read the COVID-19 Responses in Asia: Executive summary
Read about our research on system resilience in Asia