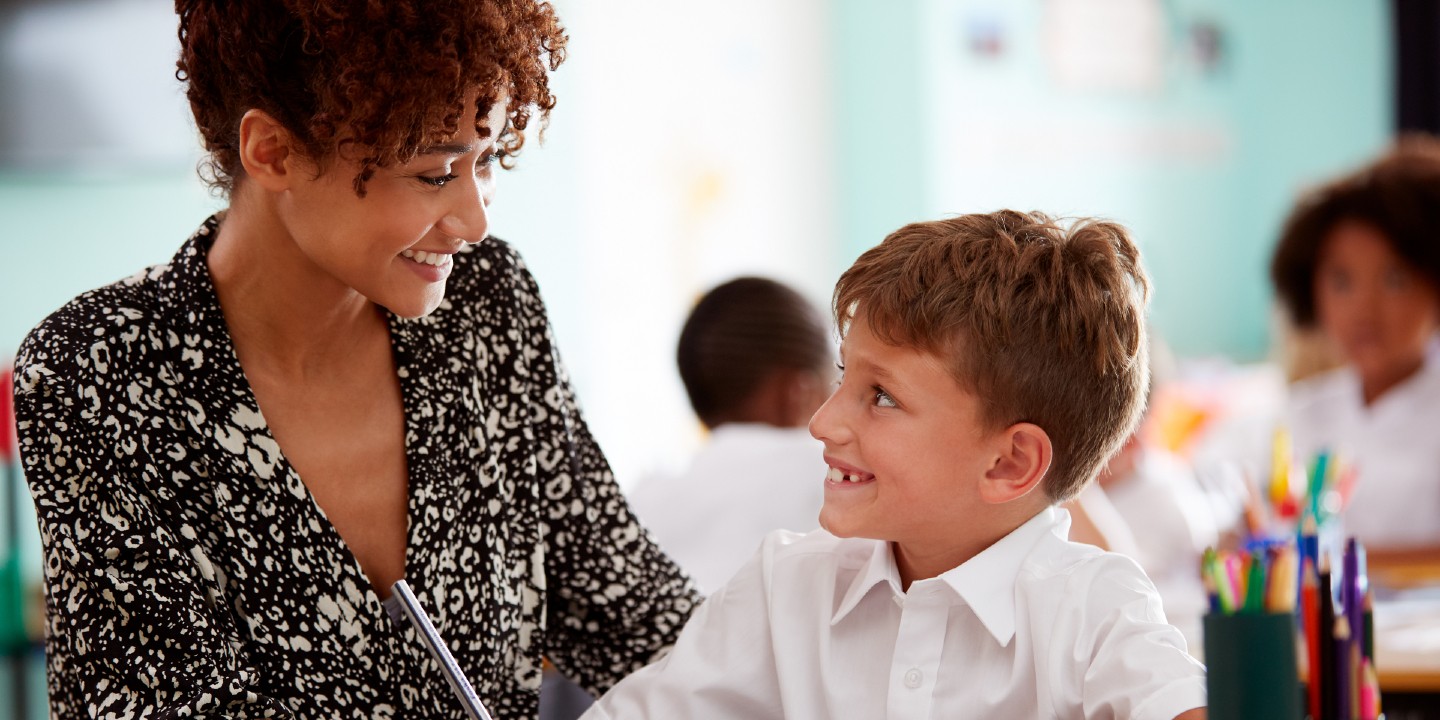 Image ©Shutterstock.com/Monkey Business Images
New school improvement tool is helping transform learning
Media release
19 Apr 2023
4 minute read
The pioneering tool that has underpinned school improvement in Australia over the past decade has been updated to reflect the latest evidence about what actually leads to every student learning successfully.
The original National School Improvement Tool was developed by the Australian Council for Educational Research (ACER) and the Queensland Department of Education. It was endorsed by every state and territory Education Minister in late 2012 for use in all Australian schools. Since then, the tool has helped improve teaching and learning in thousands of schools around the world.
Director of School and System Improvement at ACER, Professor Pauline Taylor-Guy said our understanding of the role of leadership, wellbeing and student voice in schools has changed over the past decade and this is reflected in the new tool.
"International research has consistently reinforced the powerful impact that school leadership can have in improving the quality of teaching and learning," Professor Taylor-Guy said.
"Great school leaders are those who engage with the broader school community and connect with all levels of practice within their school. Through this engagement, leaders enable coherent and sustainable improvement."
The new tool retains the 9 inter-related domains of the original model, which a review of contemporary global research strongly endorsed. Modifications include changes in terminology and incorporate a decade of application in the field. As a consequence, the new tool is more inclusive of international contexts.
Student wellbeing key to improved outcomes
ACER has also released a linked resource that focuses on the practices that optimise student engagement and wellbeing and, in turn, impact on student achievement.
Better supporting student wellbeing was one of 3 key recommendations made by the Productivity Commission Review of the National School Reform Agreement. Releasing the report in January, Commissioner Natalie Siegel-Brown said the next intergovernmental agreement should recognise wellbeing as a priority and governments should support all schools to adopt effective wellbeing strategies.
The School Improvement Tool Elaborations: Student Engagement and wellbeing were developed in partnership with the Queensland Department of Education. They provide an evidence-based framework for schools to review and refine their current practices, and identify new approaches to the engagement and wellbeing needs of their students.
"There is substantial research showing the interrelatedness between student engagement, wellbeing and achievement," Professor Taylor-Guy said.
"We are pleased to offer support to school and system leaders, and classroom teachers, to optimise their support for student engagement and wellbeing in a targeted and coherent manner."
For further information, visit acer.ac/schoolimprovementtool
Media enquiries:
ACER Communications
+61 419 340 058
communications@acer.org