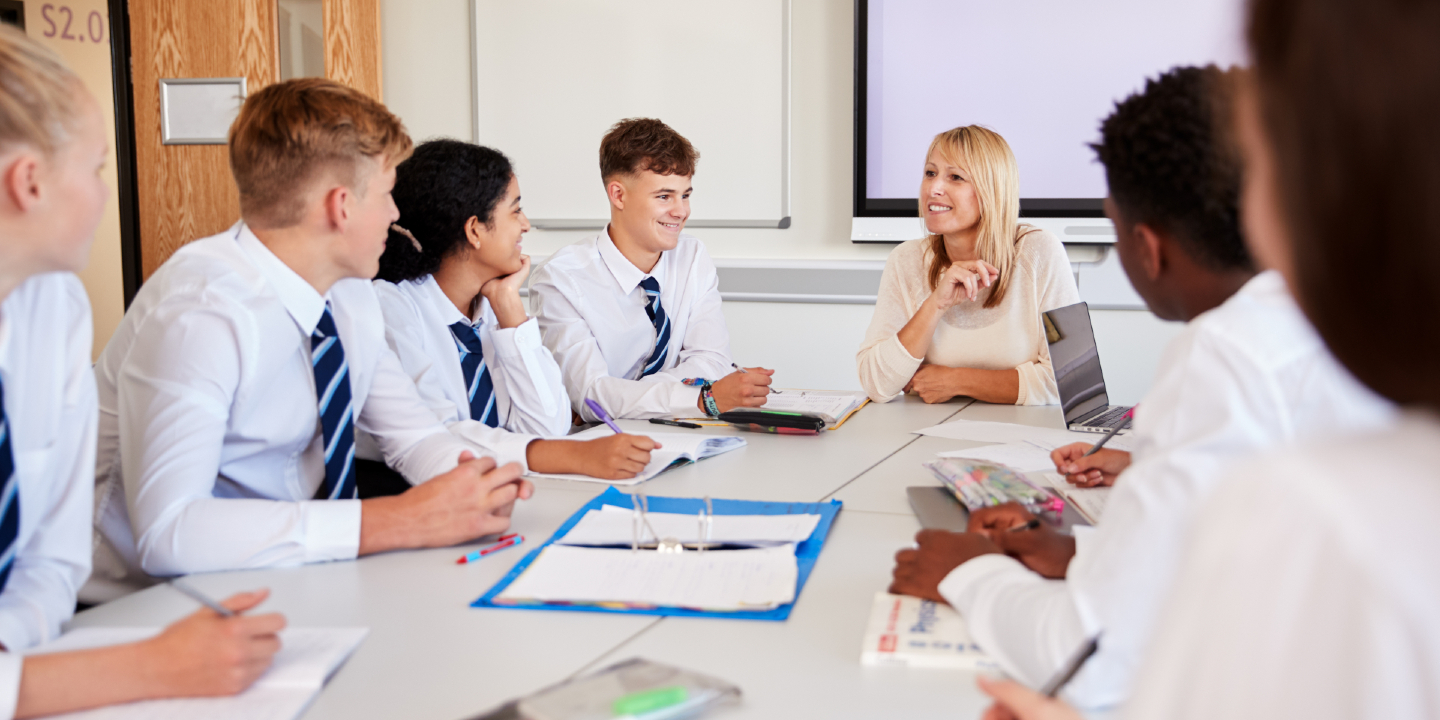 Image ©Shutterstock.com/Monkey Business Images
Reimagining assessment to promote learning
Research
23 Aug 2022
4 minute read
At Research Conference 2022, ACER CEO Professor Geoff Masters AO presented an alternative to traditional assessment models, highlighting ways to monitor learning and broaden student skills and attributes. This model will help establish and understand where learners are in their long-term learning progress; evaluate growth over time; and provide teachers, students, parents, school leaders, system managers and governments with quality information to promote further learning.
In the keynote address, Professor Masters argued that a new approach to assessment was required to develop new policies in education.
Professor Masters questioned whether it was possible to assess creative thinking, critical thinking and problem solving. He asked what indicators could be used in gaining skills in creative thinking – could it be assessed or was it so strongly linked to context that we could not assess it?
'It is important to assess skills and competencies rather than simply maths and science knowledge. We need to consider how we can assess the growth of personal attributes like resilience, persistence and growth mindset,' Professor Masters said.
He highlighted the importance of changing the contexts of assessments, where students had to bring together multiple aspects of their knowledge, skills, thinking and personal attributes – which demanded a different style of assessment.
'At this conference we are looking at the complex tasks to assess all aspects of student development – the whole aspect of the student – and how these come together,' Professor Masters said.
'This may require new and digital technologies to find out what difficulties students might be having.
'This also requires a long-term approach, as these attributes and skills don't happen within a semester, and this requires a different way of thinking,' he said.
Assessment in this way would become an integral part of pedagogy that was integrated into the teaching progress and became part of redesigning learning systems.
Professor Masters said changing the focus of assessment from judging and grading to monitoring required:
curriculum and assessment processes underpinned by empirically-based learning progressions

tools to support teachers to establish the points individuals had reached in their learning, with related teaching resources

forms of reporting that indicated where students were in their long-term learning and that helped monitor learning progress over time

systems for recording, tracking and certifying student attainment independently of year levels and phases of schooling
'The fundamental purpose in reimagining assessment is to establish how learners can be helped even more to achieve their best outcomes,' Professor Masters said.
Find out more: View the Research Conference 2022 program and register to watch on demand.