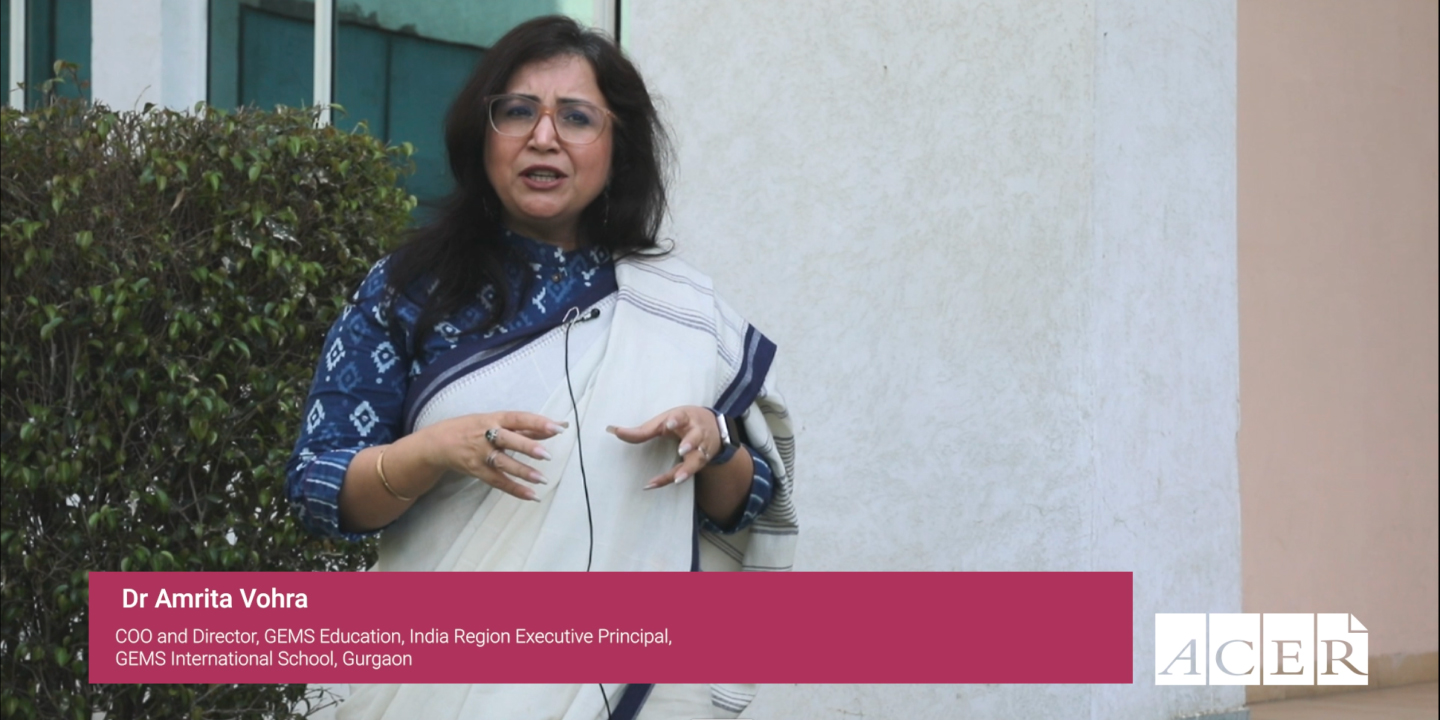 Video: International Benchmark Tests at a top Delhi-NCR school
ACER news
14 Nov 2023
3 minute read
In this video, Dr Amrita Vohra, COO and Director, GEMS Education, India Region & Executive Principal, GEMS International School, Gurgaon shares her experience of using IBT for more than 3 years.
The International Benchmark Tests (IBT) in English, mathematics, science and reasoning for grades 3 to 10 help track students' learning progress and benchmark performance against international standards.
GEMS International School, Gurgaon is one of the leading schools in the Delhi-NCR (National Capital Region).
Dr Amrita Vohra, Executive Principal, GEMS International School, Gurgaon shared why her school has been using IBT for the last 3 years: 'The reason is [that] it is skill based...as a teacher, as a head of school, one gets to know every detail about the child's understanding or gaps in understanding or gaps in concept clarity in that subject area. And it is not just for mathematics, English and science but also reasoning, which really helps us work carefully on the skill sets of children'.
She added, 'So, we need that diagnostic evaluation and understanding. That is what is the beautiful thing about IBT.'
At GEM, IBT is a compulsory assessment for students at the time of admission. It acts as a baseline assessment that helps the school understand what the students know, where their strengths are, where the gaps are, and areas that need the school's attention.
The results are shared with parents to let them recognise what skills their children have and what they need to acquire next.
'So, the first thing that we do is have a one-on-one meeting discussing the baseline, and the skills, the outcomes, and everything with the parents so that they have a clear idea. Then we share with them what kind of personalised approaches to learning we will be utilising for their child specifically because that is what matters to them.'
Watch the full video to find out:
how the IBT data complements the school's own assessment
assessment driven pedagogiacal approaches
the use of the assessment by students for setting goals.