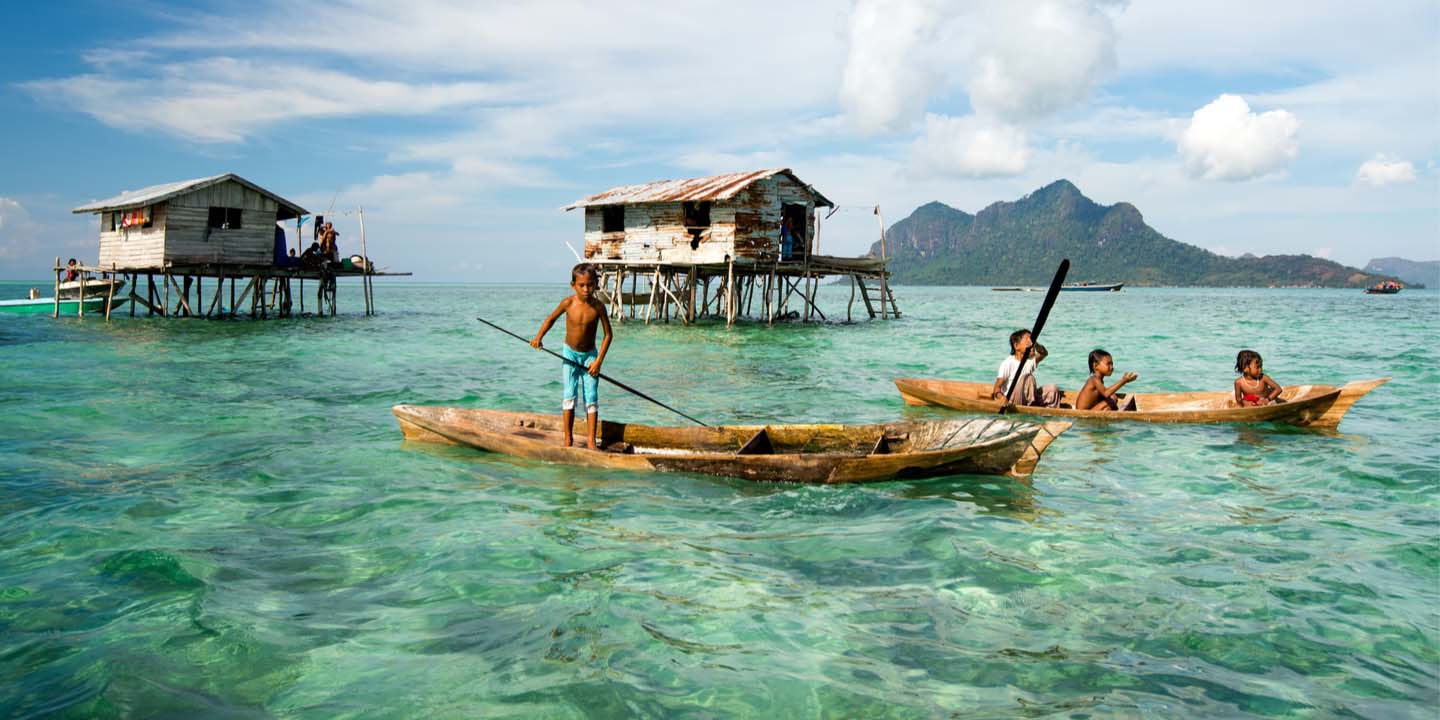 Image ©Shuterstock.com/Nokuro
Supporting peace and inclusive development in the Philippines
Research
15 Dec 2020
7 minute read
New research explores how Australia Awards alumni from the Philippines have contributed to national and international humanitarian and emergency response programming, indigenous rights and political representation, and improved professional practices within media organisations, the local government sector and the education sector.
Since the 1950s, Australia has provided over 4000 postgraduate education and training opportunities to Filipinos to build the capacity of emerging leaders to drive change and sustainable development in their home country.
The Australian Department of Foreign Affairs and Trade (DFAT) has commissioned the Australian Council for Educational Research (ACER) to evaluate the long-term outcomes of Australia's investment in these scholarships and fellowships through the Australia Awards Global Tracer Facility.
The Facility's latest case study explores the development contributions of seven Filipino alumni who completed their scholarship in Australia between 2010 and 2014 in the areas of peace, security and inclusive development.
In addition to the alumni, nine stakeholders participated in interviews for this Case Study to provide a contextual understanding the Australia Awards in the Philippines, and further explore the contributions of alumni. Whereas previous case studies have involved in-country, face-to-face interviews with alumni and stakeholders, due to the COVID-19 pandemic this case study was the first to engage in wholly remote data collection.
Peacebuilding
A unique element of the Australia Awards in the Philippines is the Re-Entry Action Plan (REAP), which outlines how applicants intend to use the skills and knowledge they will acquire in Australia to contribute to Philippine development on their return.
After completing a Master of Peace and Conflict Studies at Sydney University in 2014, Professor Rey Danilo Lacson planned to undertake his REAP around the use of community mediation in the reduction of local clan conflicts. However, the project's scope grew, and he found himself participating in the larger peace process.
I came back to the Philippines and worked in the DFAT project that really evolved into not just a program between and among clans, but it supported the real peace process between the government and the rebels. It brought me to facilitate dialogues at the municipal level, provincial level, and even in the legislature in Congress and in the Senate during that time. – Rey Danilo Lacson
Fellow University of Sydney Master of Peace and Conflict Studies graduate, Ms Primy Cane-Fuentes, has used her background in broadcast media and communications to promote the media's role in conflict resolution and peacebuilding. Ms Cane-Fuentes used her REAP to focus on informing high school students and teachers about the importance of peace journalism. She held a conference about school campus journalism that was attended by around 200 high school students and teachers.
Right now, the war journalism style of producing stories is still really active. When I give my talks, that the peace journalism way of presenting your story is really "more balanced," "more fair," and it gives more context to the story, so people don't immediately jump the gun and contribute more to conflict. Instead, they try to understand all sides that are involved in the story. – Primy Cane-Fuentes
While working as a news reporter for the ABS-CBN national news team in Manila from 2015 to 2017, Ms Cane-Fuentes was able to advocate for changes in journalist practices in reporting conflict-related stories, leading to the introduction of a professional development unit for staff. Through connections made on award, Ms Cane-Fuentes was invited to train local government officers and local journalists in peace journalism practices in General Santos City in Mindanao.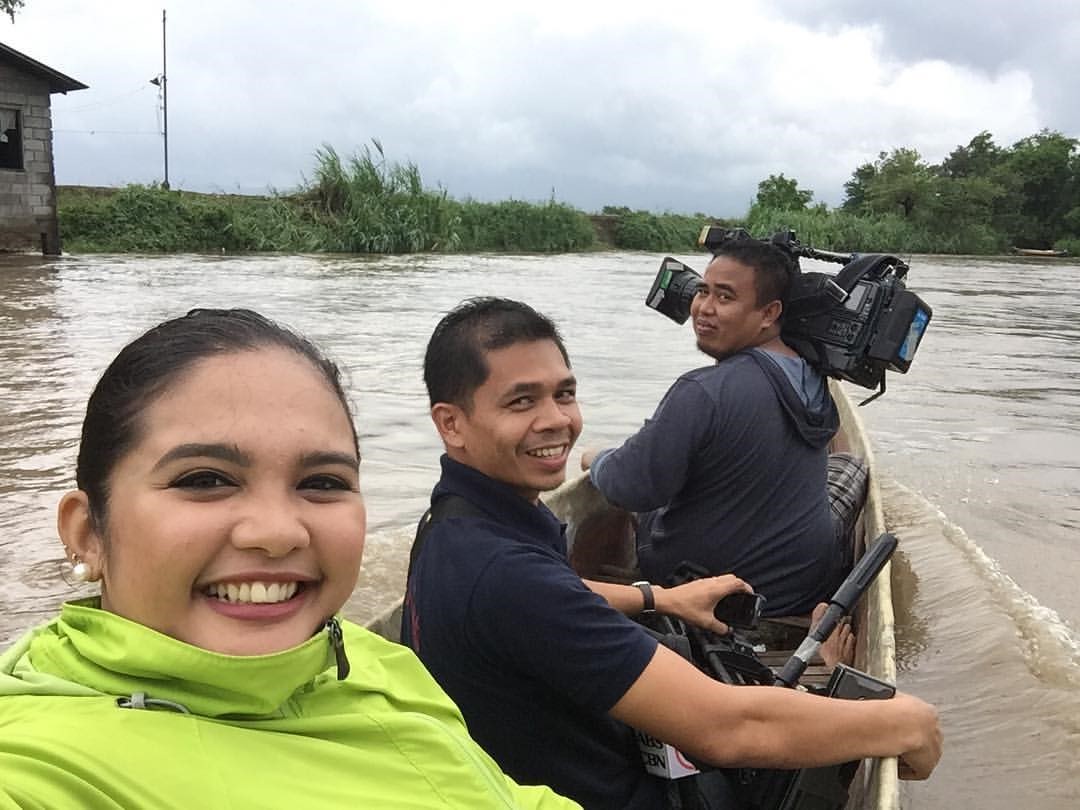 Ms Cane-Fuentes and colleagues investigating a story for ABS-CBN. Photo: Ms Primy Cane-Fuentes
Inclusive development programming
Six of the seven of the alumni featured in this Case Study have directly contributed to inclusive development programming post award, through technical advice, training, program design, implementation and evaluation. Many of these alumni have worked in post-conflict situations, employing skills which were enhanced on award, such as conflict sensitivity training and inclusive consultation, to support peacebuilding and inclusive development programming.
Mr Crisanto Cayon uses inclusive techniques honed while completing a Master in Crisis Management at Monash University to help involve communities in development initiatives aimed at improving their livelihoods. While working on a school building project in Zamboanga City for the displaced Bajaus / Sama Dilaut -'sea gypsies' of Tawi-Tawi Island in Southern Philippines, Mr Cayon set up a public consultation process with the community to find out what they wanted in a school. He ensured that the consultation process included a variety of leaders and stakeholders, such as school-aged children, women, traditional elders and representatives from the three different ethnic groups in the community.
As a result of that consultation, the construction of schools, of temporary shelters, and of wash facilities were designed according to the specifications of the Bajau people as a whole and not just of their traditional leaders. – Crisanto Cayon
Professor Lacson has also played an influential role in improving political recognition and inclusion of indigenous peoples in the peace process in Mindanao. While in Australia, Professor Lacson remained active in facilitating dialogue in Mindanao, using his network to push for political representation of indigenous peoples within the formation of the new autonomous region and supported the call for two reserved seats in parliament for indigenous peoples.
With security in the region a shared objective of the Philippines and Australia, the two countries' long-term history of cooperation is reflected in the ongoing people-to-people links contributed to by alumni who continue to support knowledge sharing and collaboration. ■
Find out more:
To read the full Philippines case study by Amanda Haddow and Jo Doyle, or for further information about the Australia Awards, visit the Department of Foreign Affairs and Trade website.