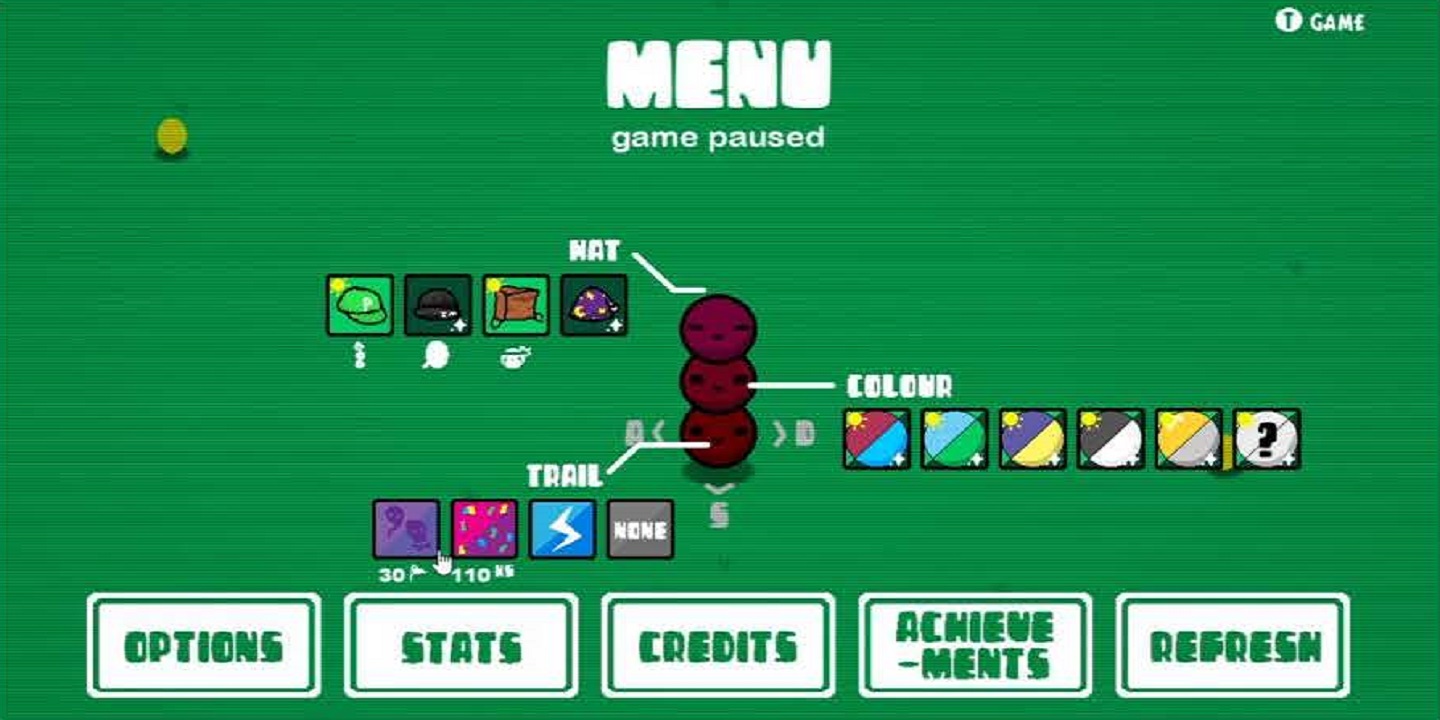 Australian students are game makers, game players and game changers
Media release
15 Sep 2022
6 minute read
Winning entries in the 2022 Australian STEM Video Game Challenge show that, while students might have fun playing video games, they are taking the creation of them very seriously.
Coordinated by the Australian Council for Educational Research (ACER), the Challenge aims to increase interest and participation in the science, technology, engineering and mathematics (STEM) disciplines by inviting school students to create an original video game.
The Challenge offers students an opportunity to be more than just consumers of video games. Team members fulfilled different development roles including game designer, audio designer, artist, programmer, project manager, composer, storyteller and tester; exploring the variety of skills needed to create online games.
The theme for the 2022 Challenge was 'networks'. This year's winners interpreted the theme in different ways including;
using sewers as escape routes
stopping a nuclear meltdown by connecting a cooling system
defending stacks of blobs from a network of balls
defeating a malicious AI program
stopping the spread of COVID-19.
Each of the winning games will be playable at the Australian STEM Video Game Challenge stand at PAX Aus, the biggest gaming event in Australia, in Melbourne from 7-9 October.
Winning teams won entry tickets to PAX Aus and a personalised hoody with their game's logo.
The Challenge was created in 2014 to address students' growing disengagement from STEM learning – particularly girls and those from disadvantaged backgrounds – when those disciplines are among the most critical for success in the 21st-century workforce. Since then more than 2,400 students have participated. More than 280 teams of students from across Australia registered for the 2022 Challenge.
Registrations for the 2023 Australian STEM Video Game Challenge open in early February 2023. For more information, visit www.stemgames.org.au
Winners in the Australian STEM Video Game Challenge
Year 5-8: Playable game - OPEN CATEGORY
Team: The Ums - Oliver S, Eli E, Daniel S
School: MidCoast Christian College, Taree NSW
Game Title: Undefeated
Game Description: Once upon a time there was a Flame Mage that went into a forgotten forest. There he found a entrance to a sewer-maze when he finds giants, dragons, monsters, and other things. He wants to run away but his curiosity wouldn't let him...
Year 5-8: Playable game in GODOT
Team: HexMeltdown - Hamish N, Matias O
School: Saint Andrews Anglican College, Peregian Qld
Game Title: Hex Meltdown
Game Description: A nuclear reactor (or more than one) is about to melt down, after a terrible natural disaster has occurred. The cooling water network that keeps the nuclear reactors stable has been damaged in the disaster, and you have to reconnect it.
This game is about building a network to allow the water from the cooling water source to flow through it to the reactor. It is a game for people who like puzzle and placement games such as Sudoku.
(Image of the team's makeshift recording studio. So many entries shared the lengths they went to to build their games.)
Year 5-8: Playable game in SCRATCH
Team: Technophile - Rian K
School: West End State School, Brisbane Qld
Game Title: Martian Multiplier: The Alien Infection
Game Description: Aliens have landed on the surface of the planet. While the aliens came in peace, they unfortunately carry a deadly, contagious virus. The country has no idea what to do and needs someone to step up and lead Australia to contain the virus from spreading. Hundreds of thousands of people have voted for you, the player, to be Prime Minister, and to step up and make decisions and lead Australia to a safe and happy future.
Year 9-12: Playable game - OPEN CATEGORY - Tied Winner 1/2
Team: Stack - Stuart V
School: Pembroke School, Adelaide SA
Game Title: Stack
Game Description: You play as a tower (network) of blobs who collect coins. The more coins you collect you are, the taller your tower becomes, hence the name "stack".
Year 9-12: Playable game - OPEN CATEGORY - Tied Winner 2/2
Team: Computer Nerds Corporation (CNC) - Isaac P, Lucy M, Soleil O
School: Southern River College, Perth WA
Game Title: Cyber Shock
Game Description: A mysterious Malicious A.I program has appeared from deep within the internet and taken over the system that runs the internet and is cutting off all connections across the world! It's up to you to make repairs, restore the system and put this mysterious program to an end. This game is intended for a general audience so everybody is able to play it.
Year 9-12: Playable game in GODOT
Team: Conglomerate Squad (Mathieson W, Michael W, Otto P, Sonny W
School: Whittemore Homeschool, Qld
Game Title: Satellite Jump
Game Description: Satellite Jump is a single player, level based, puzzle game about delivering messages in space by jumping to and from satellites. Each level will see players finding creative ways to traverse around planets and moons, as well as through space junk and portals to reach the target satellite using a limited number of moves.
Year 9-12: Playable game in UNITY & UNREAL
Team: Perspective Studios - Henry N, Kurt T, Matthias L, Naman D
School: North Sydney Boys High School, NSW
Game Title: Tenebris
Game Description:
Tenebris is a Monument Valley-inspired, 3D puzzle game that revolves around optical illusions and the manipulation of perception. Players must navigate through nine intriguing, geometry-defying levels in an empty void with only a small aura to illuminate their surroundings.
From the perspective of Rei, a disillusioned Samurai trapped in Dante's nine circles of hell, the player must venture through nine similarly ominous and progressively difficult levels in a bid to seek self-redemption. With levels being regularly added and the game being a highly fulfilling, low-requirement, cross-platform experience, it is sure to be a memorable experience for you!